Here at Irish Parcels, we are experts at shipping parcels internationally, specialising in delivering packages to over 200+ countries around the world. We want your item to arrive safely and promptly. So, to help you get your parcels ready for sending and answer any questions you may have, we thought we'd put together this guide on how to package a parcel for overseas shipping.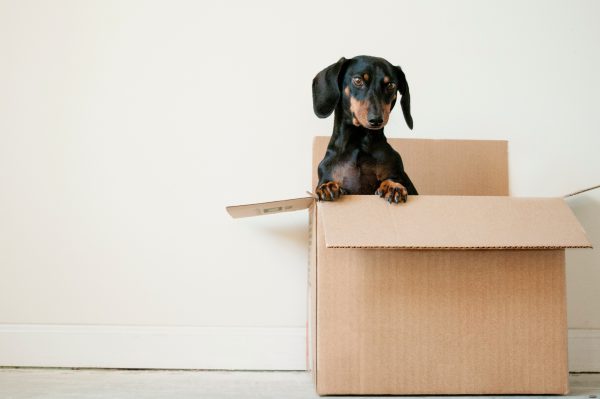 What packaging can I use?
When sending your items it is important to use sturdy double-walled cardboard boxes. Do not use flimsy cardboard boxes or brittle plastic boxes, as often these can break and cause damage to the items during transit. Irish Parcels does not accept items in suitcases or bags. Due to Covid-19 most couriers are not physically inspecting all parcels, so it is your responsibility to ensure you use the correct packaging and have sealed your box for collection. Please do not sellotape or strap boxes together.
How to package a parcel safely
To ensure your items arrive safely, there are a few things you need to do!
Individually wrap items inside your parcel
Use bubble wrap to protect fragile items before placing them in your parcel. Wrap each item individually and secure it with tape.
Use protective material to fill up the parcel
If there is extra space in your box, then fill this up with polystyrene, foam, newspaper, or shredded cardboard, to add extra padding which can prevent damage during transit.
Secure your box with strong tape
After you have packaged your box, securely seal the seam with strong tape, focusing on the box seams and corners.
Are there any items I cannot send?
Yes!
When sending an international parcel, there are items that you cannot ship, these are called prohibited items. If your shipment includes these products your order may be subject to being cancelled and you may not receive a refund. If the item is collected it will not be covered by compensation cover.
Prohibited items include; Aerosols, Air Bag, Alcoholic Beverages, Ammunition, Animals Of Any Form (Alive Or Dead), Batteries (All), Biological Samples, Car Batteries, Car Bonnet, Car Bumper, Cash, Credit Cards, Debit Cards, Cheques, Christmas Crackers, Compressed Gas, Counterfeit Currency, Dangerous Goods, Drugs (Including Prescription), Filth, Fire Extinguisher, Fish (Live Or Dead), Flammable items, Gun, Hazardous Goods, Human Remains, Infectious Substances, Juice, Liquid, Lottery Tickets, Meat, Money/Cash/Currency, Nail Polish, Oil, Paint, Passport, Perfume / Aftershave (All), Perishable Goods (All), Plant, Pornography, Printer Toner (International Parcels Only), Replica Weapons, Settee, Sinks, Slush Syrup, Sofa, Stamps (Unless Franked), Tobacco, Toilets, Unknown, Water, Weapons, Windscreen.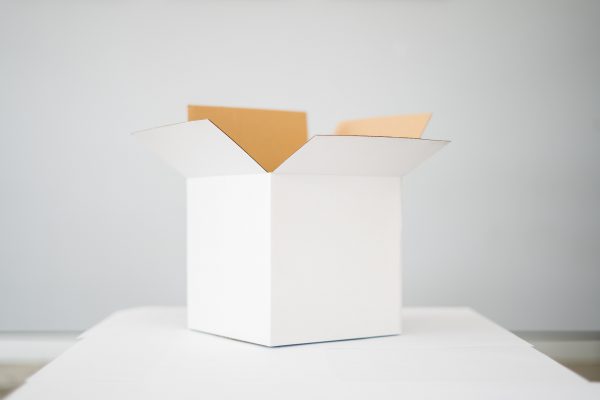 Do I need labels?
Yes! Labels are incredibly important, do not give your package over to your courier without attaching your labels. All you need to do to access your labels is go to the My Orders section of IrishParcels.ie. Depending on what service you are using, your label design will vary, some contain barcodes and others do not, so do not be alarmed if your labels are different from last time.
You will receive your label after booking, an email will let you know when your labels are ready and available to print. All you need to do is print off the labels provided and stick it on your parcel using tape. If you are provided with more than one label, attach one to your item and give the other label to the courier. Ensure that when you attach your labels that no barcodes or addresses or covered or obscured.
What happens if you cannot print your labels?
If you are having issues printing your labels, please contact our customer services team. Do not give your parcel to the courier driver without having labels attached. You may incur an admin fee or your parcel could be returned if you do not attach labels.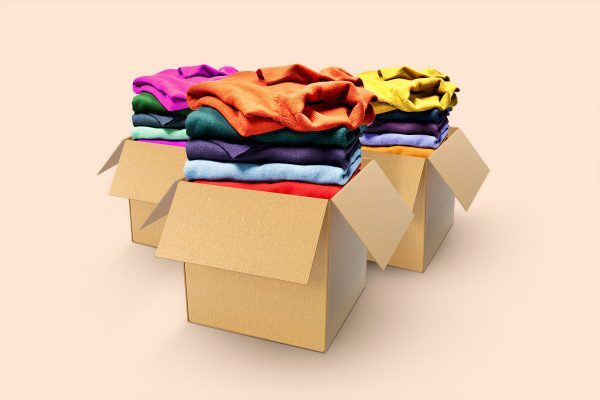 Will I need to fill out customs forms?
Only if sending an item outside the EU! All parcels that are travelling outside of the EU will need to have customs forms, which will be supplied to you by Irish Parcels. You can access them in the My Orders section.  Each country will have its own customs regulations, so it is your responsibility to investigate this prior to sending your parcel.
International parcels can be liable to local duties and taxes, the person shipping the item is responsible for these payments. Irish Parcels is not liable for the payment of any local Customs Duties and Taxes. This lies with the responsibility of the sender/receiver. Failure to pay for customs can result in your item being confiscated or abandoned by local customs officials.
To attach your custom forms, insert 3 copies into a clear document enclosed wallet. If you do not have this, please hand the custom forms directly to the driver.
Where is my parcel collected from?
Irish Parcels offers a door to door delivery service, so your parcel will be collected from the address you have provided. Drivers collect your items between 9.00 and 18.00, however, we are unable to give a specific time of collection. For business addresses, drivers will usually collect during working hours.
Online tracking
When you use our service to send your package overseas, you will be provided with online tracking, so you can track where your package is and most importantly when it will arrive at its destination. You will be able to check your package's journey and can contact our customer service team directly if any issues arise. You'll also receive a notification when your parcel is out for delivery, so you are also kept informed of your item's journey. Irish Parcels offers full online tracking for all shipments if you have any questions about your item our dedicated customer service team is here to help.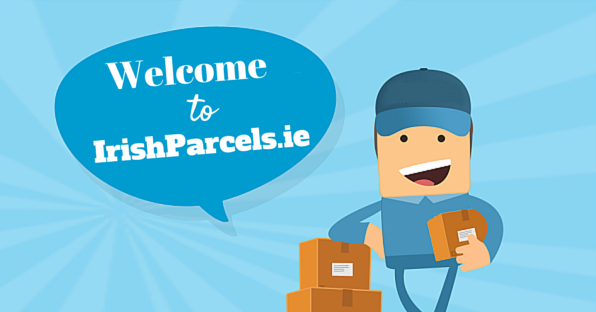 So that's our expert advice on how to package a parcel for overseas shipping. If you still have any questions after reading, please get in touch with us and we'll always be very happy to help!
More blog posts:
Top 10 Strangest Customs Regulations From Around The World
How To Ensure Your Parcel Arrives Safely – 8 Expert Tips
4 Mistakes To Avoid When Shipping A Parcel To America
Learn more:
Our International Courier Prices