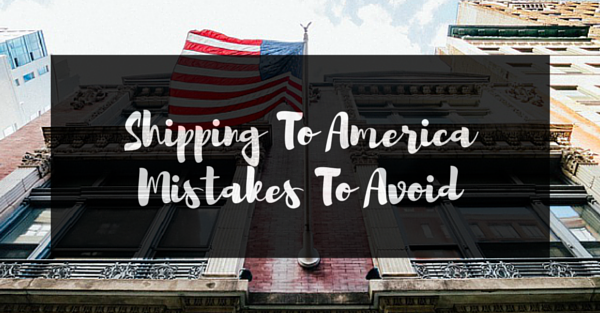 There is a lot to consider when shipping a parcel to the United States.
Although it may seem like quite a daunting process, shipping a parcel to the USA can be surprisingly easy once you've done the appropriate research. That being said, there are a few common mistakes that can make the entire process a headache. When considering everything carefully, these mistakes are easy to spot and even easier to prevent in the future.
At Irish Parcels, we know a thing or two about shipping parcels all across the globe. We're here to shed a light on 4 of the most common shipping mistakes that can be made when shipping items to America, and sharing our advice on how to avoid them.
4 Mistakes To Avoid When Shipping A Parcel To America
1. Not packaging items securely.
Although we all like to imagine that our parcels are carefully handed from A to B during the shipping process, it's unfortunately not entirely realistic. It's important to consider the numerous stages of transit that your item will go through before it reaches its destination. It will travel through a courier network alongside dozens of big and small items, and will be sorted by machines before being put on a van for delivery.
Not packaging items securely is a common mistake that can be easily avoided. At Irish Parcels, we always recommend that our customers send their items in strong, double-walled cardboard boxes – especially if the item is heavier than 5kg. For added protection, consider having good internal packaging such as bubble wrap or polystyrene to keep the contents cushioned.
Damage to contents during transit can be quite a rare occurrence, however it most often occurs when items are not securely packaged. You can read even more advice on how to properly package a parcel here.
2. Not filling in customs paperwork accurately (or at all!)
One of the most important things to do when shipping a parcel to the United States of America is filling in legally required customs documents. Customs plays a huge part in all shipments going in and out of America, therefore it is absolutely vital to adhere to these strict regulations. Not including a customs invoice with your parcel to the US can cause issues with the shipment and may severely delay the delivery.
You will need to accurately fill in a customs invoice for your shipment (the only exception to this is if you are transporting documents). They will inform the customs authorities of what you are shipping, the value of each item, as well as the reason you are sending the item. The invoice will determine how much tax and duties you will need to pay, if at all.
It's so important to remember that customs tax is imposed at point of entry into the USA, so any charges cannot be included in any courier quotes.
When you book your shipment to America with Irish Parcels, you can easily generate customs documents to fill in, print, sign and attach to your parcel.
3. Not carefully considering transit times.
When shipping to a location such as the US, we always recommend shipping your items a few days in advance, just in case there is a delay during customs clearance. Courier transit times will never take customs delays into consideration when giving you a quote. So if the items you are sending are in any way time-sensitive, it's always best to ship them as early as possible to avoid disappointment.
4. Not paying attention to restricted and prohibited items.
Every country in the world has its own country-specific restrictions and regulations for imports, and the USA is no exception to this. America has a list of prohibitions and restrictions on what can and cannot be imported, so it is highly important to read through these lists before booking a shipment to avoid additional charges or delays.
Avoiding these mistakes will ensure that your parcel shipment to the USA is easy. Thank you for reading, and if you have any questions about sending with Irish Parcels, get in touch or find out more below!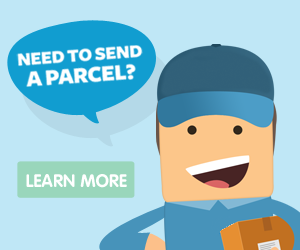 Learn more:
Irish Parcels – International Courier Service
Our International Courier Prices