About Us
Irish Parcels was set up to solve a problem that our founder Paul Stewart had as a business owner in Ireland. There was a distinct lack of shipping options for business and local users in Ireland and also users in the UK Mainland sending parcels to Ireland, Irish Parcels was created to help solve this problem. Irish Parcels is part of the My Baggage Group which includes a range of shipping websites, such as luggage shipping company My Baggage and NI Parcels.
We are passionate about giving back to communities in Ireland and activity do our best to take part in is as much charity work and initiatives as we can. Charity is imperative to us at Irish Parcels and to give back we donate to different charities and social enterprises across Ireland as well.
At Irish Parcels the culture and environment that we create for our staff is fundamental. By providing comprehensive training, encouragement, support and a relaxed and friendly workplace we develop a culture that really benefits our staff and you, as the customer. Happy staff makes for happy customers! This really does help us cultivate a strong relationship with you and leave you in doubt that you are in competent hands. Lots of our repeat customers know our staff by name and even on a personal level. Trust is essential to Irish Parcels. We honestly want you to get to know our staff and how they can help with your shipping to and from Ireland.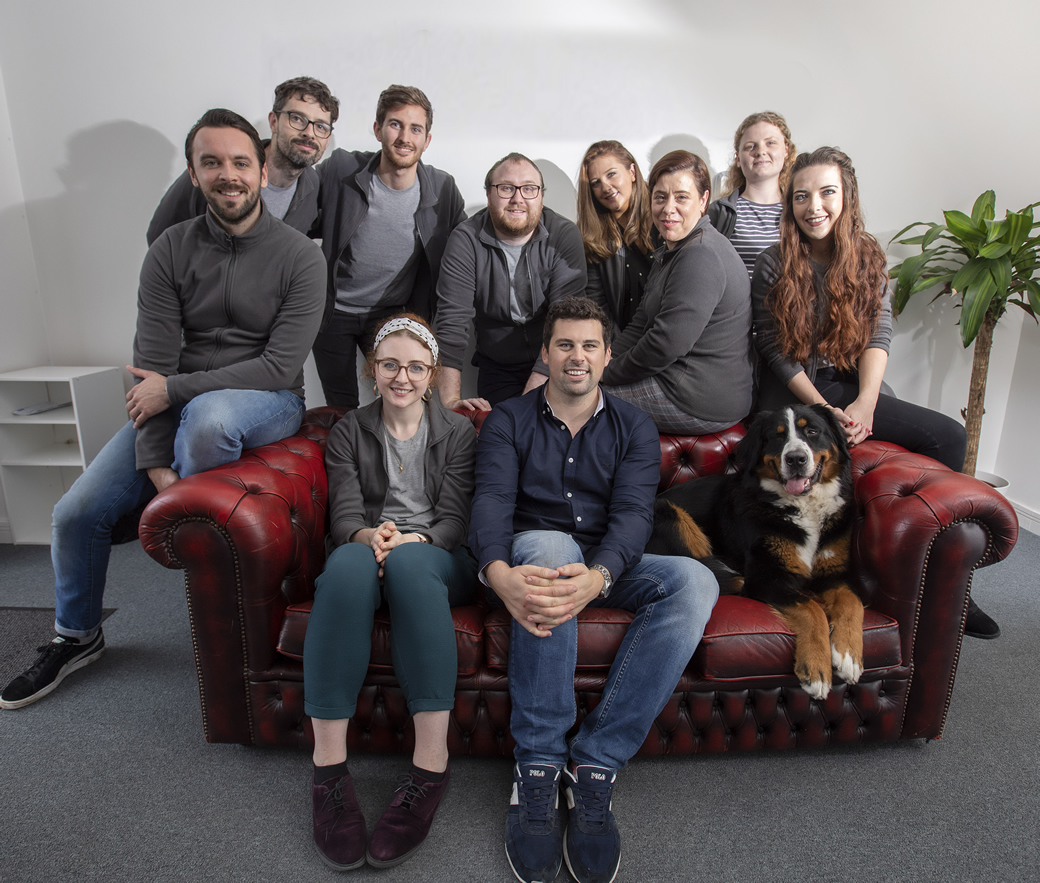 What Do We Do?
Discounted Prices
Irish Parcels is an excellent solution for businesses and individual customers looking for postage in and out of Ireland. We know that shipping parcels, either to just around the corner or around the globe, can be difficult, a bit tedious and expensive. Using our proficiency in the industry and due to the large volume of shipments we send we were able to obtain exclusive contracts with some of the most renowned couriers in the world! Just a few examples of our couriers in Ireland are DPD and TNT. At Irish Parcels, we only work with experienced and qualified couriers to make sure you are getting the best services. These contracts mean that we get to bring you massively discounted prices, compared to going direct. Some of these discounts can be up to 80%. With this kind of discount it will make a real saving for your business or even for you personally. What's not to love about that?!
Expert Service
But this is certainly not the only thing we do here at Irish Parcels. We provide dedicated and extremely personal customer service for you or your business. At Irish Parcels we recognise that in today's world you want a collection of ways to communicate with us that suit you personally. That's why our staff are available to have a chat with you on the phone, through email, through social media and by our fantastic live chat facility. It's crucial to us to really ensure we are flexible so that you can reach us the way that you like. Who are these people on the end of the line? Our staff are experts in shipping and are closely linked with the couriers we work with. It means you get our talented staff working on your behalf. We are here to answer questions, put your mind at ease and to help if any issues were to arise.
You save money and gain a team of experts to work extensively with you. It's a win win situation!
Our Mission
In a nutshell our mission at Irish Parcels is to solve Ireland's absence of shipping options for businesses and local users. But it's more than that really. Our mission is to benefit businesses in all aspects of the shipping process. To be a conscious, friendly and trustworthy business to be proud of. And to give back to Ireland through the amazing work of local charities.
Bitesize stats:
Up to 80% discount compared with going directly to the couriers
Decicated call support: with an average answer in 4 rings
Top Up Discounts - 5% extra on top ups over €100
Available Monday to Friday by phone and email, 7 days a week via live chat
Trusted by 10,000 businesses across Ireland and the UK
The Irish Parcels staff boast over 60 years experience in shipping
We are proud to be rated 86% from 1,000+ Reviews
Free €50 compensation on all shipments
Why not get yourself a quote? It only takes you a minute and see what you think.