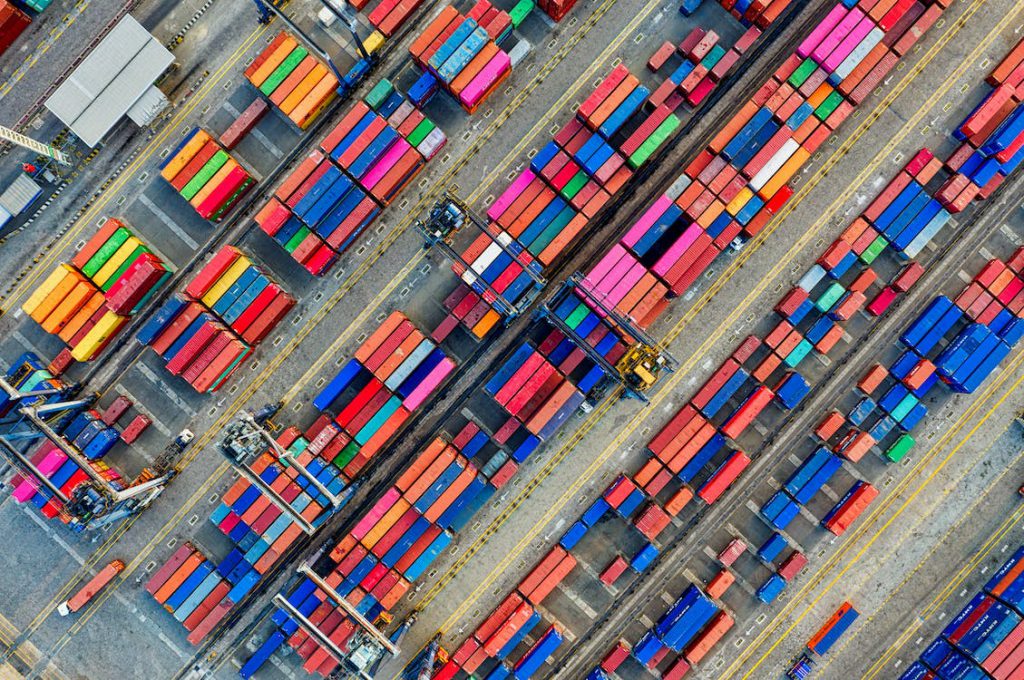 Most e-commerce companies can count on a significant uptick in business during the months surrounding the winter holidays. For businesses that sell directly to customers online, the holiday shopping season is crucial. You'll need a foolproof shipping plan and efficient fulfillment procedures to keep up with the enormous volume in such a short time. With this guide, we hope to provide you with a holiday survival guide for shipping during the peak seasons.
Contrary to popular belief, the busiest time of year for businesses like e-commerce and shipping begins as early as October and continues until the new year. After the last holiday season, it's possible that these schedules will be pushed back even more and begin sooner. Here is a rundown of the most important dates and celebrations that fall during the busiest time of year for shipping.
Halloween (October 31) and Thanksgiving (November 23)
Despite being associated with the United States and its culture, many Europeans continue to celebrate Halloween. The potential for making a sale grows during this time of year, regardless of whether or not you specialize in selling "spooky" décor and costumes. Many companies will take advantage of the break by offering discounts and sales. Black Friday (November 24) and Cyber Monday (November 27) fall on the same weekend as Thanksgiving, officially kicking off the Christmas shopping season. Now is the season when people start looking for sales and stocking up on holiday presents.
Christmas Day (December 25)
Presents ordered over the holiday season are expected to arrive before the big day. Keep in mind the carriers' holiday cutoff dates (and add some buffer time to be safe) and let your customers know so they may plan ahead for their orders to arrive on time.
Christmas Day (December 26) is Boxing Day
Although Christmas has passed, that doesn't mean the busiest time of year has passed. There will likely be a large number of sales the day after Christmas, since many stores hold Boxing Day sales. If you want your consumers to be able to shop on Boxing Day, you'll need to restock. In addition, Boxing Day is a popular day for returns. After opening their Christmas presents, customers may be more inclined to return or exchange their purchases on this day.
New Year (December 31/January 1)
Even though the holiday shopping season is winding down, the number of returns remains extremely high. During this period, extra effort is typically required from customer service and logistical operations teams to facilitate the smooth processing of returns and exchanges.
Think ahead
Use available data to your advantage, give some thought to any upcoming promotions, and establish a strategy for dealing with unexpectedly high demand. In order to maximize stock and make informed judgments about when and how much of each item to reorder, demand forecasting is essential. Even if it's impossible to predict stock levels with absolute precision, there are ways to get closer to reality in your projections:
Take into account past patterns
Plan for anticipated promotions and peaks.
Monitor which products are moving quickly and which are sitting on the shelves.
In the event of a stockout, you should have a system in place to immediately designate orders as "out of stock" in your shop, so both you and your consumers are aware of the situation.
Excess inventory can be liquidated through a promotion or a quick sale to create space for more in-demand items.
Inform your customers in advance
Since this is the busiest time of year for shipping, e-commerce firms need to pay close attention to carrier cutoffs for each service (even padding in extra time) and carrier transit time performance, so that they can inform customers of any delays. Customer satisfaction is directly tied to timely delivery, but delays do occur. Be anticipatory in informing clients of prospective delays in the event of a delay. Pay close attention to carrier holiday shipping deadlines when they become available, so that you may inform your consumers of the absolute latest date an order can be placed and still be received in time for the holidays. Monitoring stock levels is also essential.
Boost Your Customer Service
Because of the surge in orders and possibly even delays from carriers, you should increase the size of your customer service team. If you want to keep up with the increased traffic and orders at your online store, you'll need to make sure your consumers can reach you when and how they like. Be sure that everyone on your team is aware of carrier cutoff dates, active discounts, the various shipping options, estimated arrival times, and the quickest ways to return or exchange things.
Get in touch with your vendors
To prevent stock outs this Christmas season, it is important to communicate with your manufacturer or supplier as soon as possible and share your anticipated order volume. Increased demand, together with port delays and other supply chain difficulties, has resulted in longer than usual lead times. Stockouts, backorders, and promotions on out-of-stock items can be avoided with knowledge of production lead times. To further mitigate risk in the event that their major supplier is unable to restock as planned, several brands even try to vary their manufacturing mix with numerous partners in different sectors.
Get some additional packing supplies
If you're doing fulfillment in-house, you should stock up on boxes, poly mailers, and any other supplies you'll need to avoid any delays caused by a lack of packaging materials. Furthermore, this holiday season is a great time to consider how you may make your business stand out. Custom packaging, promotional inserts, and handwritten gift notes are just a few ways to add a special touch to the unwrapping process. In today's world of social media, if you provide your consumers with an unforgettable unboxing experience, they are more likely to rave about it to their friends and followers.
And finally, get an effective system in place for handling returns
Always have a clear, easily accessible returns and exchanges policy posted somewhere prominent on your website or product pages, no matter the time of year. By streamlining the returns process for customers, a well-organized returns management system can boost brand loyalty and keep sales steady. You may prevent the loss of a sale by providing a pleasant returns process, which will encourage customers to make exchanges. Make sure you're not losing money by reviewing your return policy sometimes. Examine the most frequently returned items, find out why customers are sending them back, and think about making adjustments to the products themselves or their descriptions in order to better meet customers' expectations.