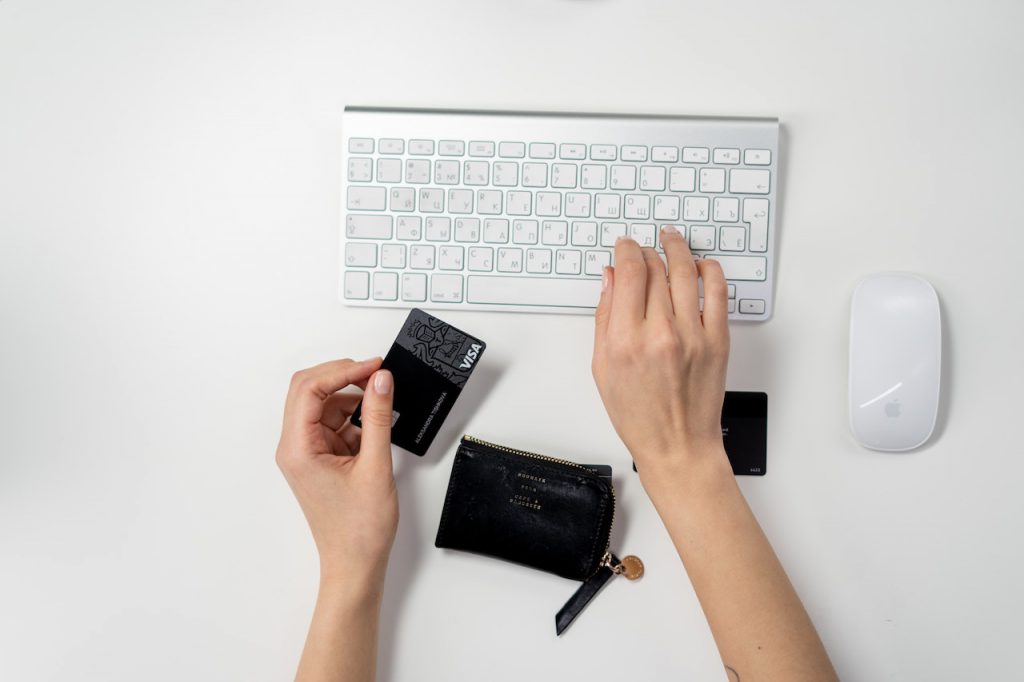 If you're considering starting your own eCommerce business, you should have a crystal clear and in-depth understanding of what it takes to be successful as an online seller. Only then can you hope to attain any measure of achievement. Continue reading to find out what you need to launch an online storefront before you go out and buy an array of inventory and a domain name.
Read THE step by step guide to becoming an e-commerce seller, and you will be on the road to online selling success…
Step 1: Your e-commerce niche
When it comes to online sales, the most successful businesses target tiny, niche markets. In online commerce, niche markets are those that don't have any competing goods or services. If you can carve out a specialised market for your goods, you'll face fewer rivals, increasing your odds of success. You should look for a market segment that is sizeable enough to support a substantial customer base yet limited in terms of competition. Starting with a product market and narrowing down from there is the best strategy for finding your niche. Finding your product's ideal market is the first step towards honing in on a certain subset within that market. If your product sells well in its chosen subset of the market, you'll be able to expand into more lucrative niches and hire additional people to help you out. Your ability to dominate a larger portion of the market increases as your business expands.
Step 2: Your shipping strategy
When it comes to selling online, it's not just about the major retail chains anymore. Your decision about which eCommerce sales channel to use is crucial. One of these choices might work better for you than the others, depending on your circumstances:
Dropshipping: In the dropshipping eCommerce approach, you don't keep any stock of the things you're selling. When a customer places an order on your website, you communicate with the vendor to arrange shipment. Due to the low initial investment required, dropshipping has become a common method of doing business in the online retail industry.
Wholesale: The practice of selling in bulk to merchants using an online wholesale marketplace. The ability to buy things at wholesale prices and then resell them at a higher price while still making a profit is the main attraction of wholesaling. However, you'll need to put up a lot of capital up front so that you can buy supplies in massive quantities.
Subscriptions: E-commerce stores that specialise in subscriptions typically offer a monthly delivery of a handpicked selection of products. Online courses and private clubs are two further examples of subscription-based enterprises.
Once a distribution method has been chosen, shipping details must be sorted out. Find out if your eCommerce website builder can print shipping labels and calculate delivery fees for your clients. Evaluate your own shipping expenses and determine whether or not certain destinations are out of your price range. Then do your research and find a local shipping company to partner with, that will ship to wherever on the globe your buyers live. This is one of the most important e-commerce business decisions you will make! No online customer will make a return visit to your store if their initial purchase is delivered late and/or damaged.
Step 3: Your business plan
Business plans are written after key decisions have been made, such as the target market and distribution approach. A business plan can be seen as a tool for refining your concepts into a coherent whole. It will determine how you allocate resources and how you approach expanding your consumer base. Financial forecasts (estimates of your price and sales strategy, profit goals, and any investor data), a roadmap, and a mission statement are the standard components of a business plan.
Step 4: Your online store
You've identified your target demographic, zeroed in on your specialty, and settled on a product; now it's time to start manufacturing and selling. It's time to pick a host and launch your online shop.
Choose an eCommerce platform
Those interested in opening an online shop have a wide variety of options to choose from. You can also sell your wares through several different marketplace channels, such as eBay, Amazon, etc, or a selling platform like Shopify or BigCommerce , without having to set up your own website.
You can develop a whole website of your own with a typical website builder like Wix, Weebly, Squarespace, or WordPress; you just need a small section of the site to concentrate on your store's features.
Step 5: Your marketing
Now that you have your online store up and running, you must devote your full attention to making it a huge success. You need to actively seek out, connect with, and ultimately persuade your ideal clientele. Your product does the heavy lifting of attracting buyers, but it's your brand's job to give your product a personality all its own. Branding helps you stand out from the crowd, even if your competitors all provide the same thing. Make sure the marketing materials, product names, and images all reflect what sets your product apart. Making a memorable brand is one way to gain customers without having to rely just on the quality of your offering. Once you've settled on a brand strategy, be sure to apply it consistently across the board.
Search engine optimization (SEO), paid search, social media, email marketing, and content marketing are all examples of inbound sales methods that aim to bring customers to you rather than the other way around. You will demonstrate your product's value to customers by addressing their pain points and improving their daily routines across these platforms. Start documenting your routines and behind-the-scenes activities with regular photos and videos. That way, you'll have content for your website and social media platforms on hand at all times. Working smarter, not harder, is key when it comes to marketing, maximise the impact of your content by recycling and repurposing where possible. Maintaining efficacy allows you to direct more resources toward developing and perfecting your company's business plan.
And finally…
By automating the mundane tasks, you and your team will have more time to focus on growing your business, satisfying your customers, and achieving your ultimate goals—whether that's entering a new market or launching an eCommerce site from scratch.