The thought of working for a company that is just kicking off might be a little scary.
Working for a larger corporate company can seem much more appealing for a number of reasons. You've got the job security, the attractive paycheck, the spacious, luxurious office building. But what do you do once you've climbed the corporate ladder as high as you can and suddenly find yourself at a standstill? Where do you go from there?
It's hard to ignore the risks that surround working for a startup company. But is it really all doom and gloom? Is the grass really greener at a bigger corporation?
Irish Parcels recently turned one year old, and as a relatively new business with a small, thriving team – we just happen to know a thing or two about what it's like to work within a startup.
Believe it or not, the horror stories are far from correct. In fact, working for a startup company might just be one of the most rewarding things you could do in your professional career, and there is a plethora of reasons why.
Here are 4 ways working for a startup can enhance your career.
1. Work is challenging, but recognised.
There's no secret that working for a startup is challenging. In a small, fast-growing company you're likely to find yourself doing a little bit of everything, instead of being limited to the job role you were hired for. While it may be a stressful thought, the key thing to remember is that at a startup, it's nearly impossible not to give credit where credit is due. When you work for a larger corporate company, the chances of your efforts being ignored by the big boss is fairly high. Yet at a startup, your team are likely to recognise your achievements instantly.
However, this does mean that when you make a mistake, it will be much harder to shy away from it. Though believe it or not, that's actually a pretty good thing. It will keep you focused and always on the ball with your tasks, because the very last thing you'll want to do is let your team down.
2. You'll be given more opportunities.
As mentioned before, working as part of a small team means that you'll be no stranger to wearing multiple hats. While you may have been hired for a particular position, you'll likely find yourself doing a little bit of everything, as will the rest of your colleagues. The endless list of opportunities that arise in a startup on a regular basis will allow you to develop your skillset in a range of areas, allowing you to become a more well-rounded professional. As cliche as it sounds, you really will find yourself learning something new every day.
3. You get the chance to shape the culture around you.
When a company is only just kicking off, it is often still finding its feet in terms of identity and company culture. The employees who are there in the early stages will be the ones to shape the culture that will continue to alongside the business.
When you work as part of a small team of people, it's much easier to form bonds and connect with people on a more personal level. All of you will be working towards the same dream, and you'll be working those demanding hours together. You'll witness the progression of the business together, and see our combined efforts pay-off. It's likely to create more of an informal, relaxed, yet highly driven atmosphere where you are all constantly inspiring one another. Each of your ideas will shape the company's culture to make it an innovative, enjoyable place to work.
4. You'll have a better chance at career progression.
At larger companies, climbing the corporate ladder can be incredibly tough. You may reach a certain level, but find that your career progression is growing stagnant – and then you're left wondering where you're supposed to go from there. At a small startup, you're much more likely to make progression in your career. When the time comes for an expansion, promotions are much more likely to come from within rather than externally, and if you already have a well-established role, this can be a fantastic advantage.
Thanks for reading!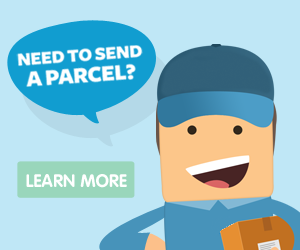 More blog posts:
6 Reasons Why Small Businesses Should Use Social Media
3 Reasons Why Your Business Website Should Have A Blog
11 Tips For Running An eCommerce Business In Ireland
Learn more:
Our International Courier Prices