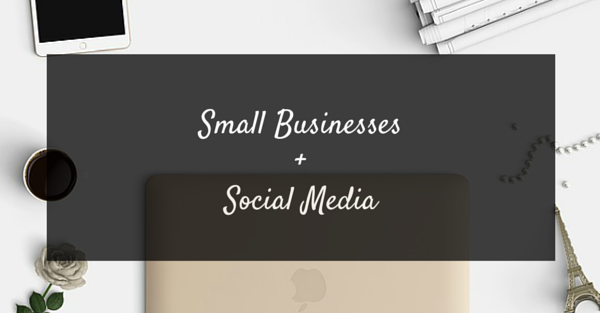 There's no question that building a social media presence for a brand takes time and a whole lot of effort, as well as strategic thinking.
But is implementing social media into your marketing strategy really worth it?
The short answer? Yes. There are one hundred and one reasons why small businesses should use social media if they're not using it already. To break it down, here are 6 important reasons why.
1. Customers will become more familiar with your brand.
Having social media channels for your brand gives your brand a voice and personality. When you humanize your brand in this way, it makes you much more accessible to customers, makes it easier to build connections and develop customer loyalty. After all, people like doing business with other people, not robot-like companies. Additionally, a customer may be better acquainted with your brand after noticing your social media presence. Your followers share a piece of your social media content for others to see who may not have otherwise known about your brand.
2. You can learn more about your customers.
Using social media allows you to gain valuable insights about your audience and customers. Using tools such as Facebook Insights and Twitter Analytics allows you to see the content you are producing which generates the most interest – ultimately what is working for you and what may need to be improved upon. This then allows you to strategically plan your content as per this behaviour.
3. And you can build connections with those customers.
While you're getting to know your customers, with social media you're fully able to build meaningful connections with them too. You can answer their queries and feedback directly, while simultaneously showcasing a high level of customer service for the public (and potential new customers) to see.
4. Website traffic will increase and SEO rankings will be enhanced.
Without social media, traffic to your site is limited to those already familiar with your brand and individuals searching for the keywords that you currently rank for. So it can be very difficult for potential customers to find you and become familiar with your brand. Each social media channel is a new path leading back to your website – and the more social media shares you receive as a result of producing quality content, the higher your search ranking will be.
5. You'll be able to monitor competitors.
Social media allows small businesses to monitor their competitors like never before. This will help you to enhance your marketing strategy – perhaps offering something your competitors are missing – and it'll help you stay on top of your marketing intelligence.
6. You can do it all with a very small budget.
In the beginning, building an online presence can be a little bit overwhelming, especially when you start delving into things such as Facebook and Twitter ads. But don't panic – as you won't have to worry about going over your budget. In fact, to engage with customers, increase traffic and enhance SEO rankings with social media, you need little to no budget at all. Advertising on social media tends to be relatively cheap, and once you get the hang of it you can tweak it how and when you like, whatever way works for you and your brand.
You might also like:
5 Tools For Social Media Marketing
5 Ways To Use Snapchat For Your Business
4 Irish Brands That Are Brilliant On Twitter