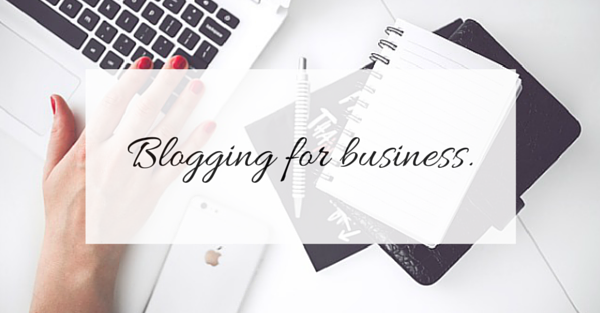 Starting a blog on your small business website can seem like a LOT of work.
It's just another thing to add to your to-do list, you simply can't find the time, along with a million other excuses, right? But you shouldn't be so quick to dismiss it completely. Simply dedicating some time throughout your week to put effort into writing a blog on your small business website can actually do wonders for your brand as a whole.
Here are 3 reasons why your small business website should have a blog.
1. It helps drive traffic that can be converted into leads.
Creating regular, exciting and helpful content brings with it an abundance of new visitors to your website. Furthermore, you will have all of this fresh content to publish to your social media channels which will pull people in and have them consistently coming back for more. This traffic can be converted into leads which can result in future sales. All you have to do is create a simple call to action in every blog post and you will start to see the results – it's that easy!
2. SEO advantages.
There is an endless list of SEO (Search Engine Optimisation) advantages that come with blogging for business. You can essentially evolve what would have been just a standard article into a goldmine for keywords. Cleverly placed keywords will make your website Google friendly and you will gradually begin to see the results of your efforts as your articles begin to rank in search engines. Every time you publish a new blog post, it's one more indexed page on your website, which means one more opportunity for potential customers to discover your website through organic search. While it may feel like blogging has to have an impact on day one or else it's worthless – the SEO advantages make it work so much more effectively in the long-term.
3. Gives your brand personality and opinion.
In today's digital world, people want to see all kinds of sides to a brand. They want to learn from the informational side, but they also want to see a new dimension that portrays personality and opinion. While social media is great for this, blogging for business allows you to do that in a new depth. Whether you're sharing thought provoking pieces of writing, news articles or sharing industry knowledge – ultimately, people want to see it from brands more and more.

Learn more:
Cheap Courier Services Ireland