We think it's fair to say that most people HATE sending parcels…
Honestly, is there any chore in life more loathsome than going to the post office, organising a courier or going to pick up a parcel?
The very thought of it is just exhausting…
That's why online courier services are pretty much the best invention ever (at least, we like to think so).
Using an online courier service saves you time, hassle and even money. And if the thought of never having to queue at a post office ever again doesn't convince you, here are a few more reasons why you should be placing all your parcel deliveries online.
It takes just a fraction of the time. A few quick clicks on IrishParcels.ie and you're done!
You don't have to leave your home or even get dressed if you don't want to.
Pay as you go systems mean there are no bills or invoices to deal with.
You can save up to 80% – our online quote calculator compares quotes from top courier companies to give you the best price and fastest delivery time for your parcel.
Our online quote calculator gives you an exact price before you book, so you know how much you'll be paying – no guessing or fumbling with change at the post office.
Online tracking gives you peace of mind and means you can monitor the progress of your shipment every step of the way.
Live chat means your queries can be answered in a flash.
About Irish Parcels
Irish Parcels can save you up to 80% on your courier costs.
We compare quotes from top courier companies to give you the lowest price and the fastest delivery time for your parcel.
Book and pay for your parcel deliveries online and we'll do the rest. We offer door to door parcel collection and delivery, as well as full online tracking.
We offer courier services throughout Ireland, to Northern Ireland, Mainland UK and 200+ countries worldwide. Our international courier rates are extremely low – get a quote!
How To Book With Irish Parcels
Booking your parcel delivery online with Irish Parcels couldn't be more simple. You don't need to set up a complicated account or fill in any long forms – you'll just need your email address and a password to sign up and get started.
Step 1 – Visit our homepage and enter the details of your parcel, including its size and weight to get a quote..
Step 2 – You'll then be presented with a list of services from top couriers to choose from in terms of price and delivery times. Select the option you'd like to book.
Step 3 – Enter the collection and delivery details.
Step 4 – Review your order, choose your compensation cover and finally pay for your booking securely online.
Find out how much you could save. Get a quote now!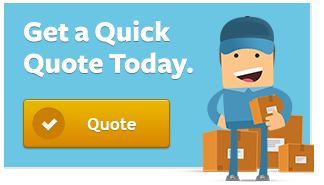 Learn more:
Cheap Courier Services Ireland