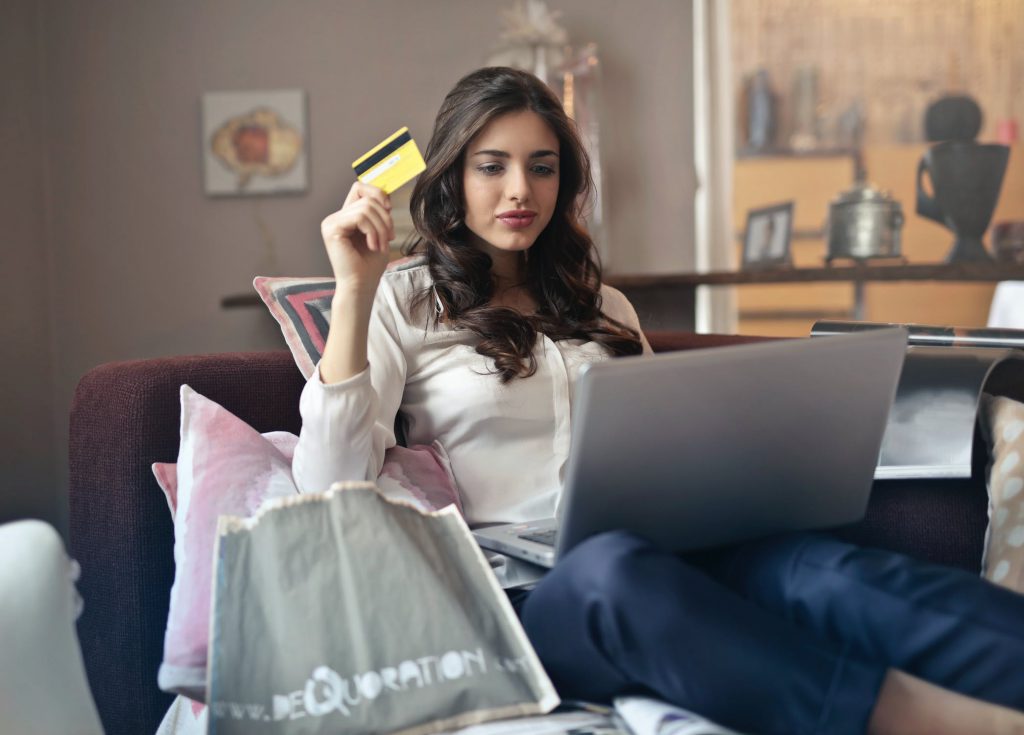 Does your online shop offer a buy now, pay later (BNPL) option yet?
If not, why not? You could be missing out on a lot of sales!
These are services that allow customers to order what they want and pay for it in instalments – usually around four to six instalments – rather than in one lump sum. This can be great news for both parties!
But if you've decided you want to offer a buy now, pay later service to your customers, you might be wondering how you go about adding this payment option to your website, which is why we've created this guide.
Below, we'll look at some of the benefits of BNPL services for your customers before looking at the different platforms and how you can set these up on your site.
Why is buy now, pay later so beneficial?
There are serval reasons why BNPL schemes are great for your customers, and some of the key benefits include:
They don't have to find the full sum of money right away
They can still buy the things they want and pay smaller monthly instalments, which is particularly great for large, expensive items
They don't have to pay interest as they would on a credit card – providing they make their payments on time
Those who don't have a credit card can pay off their items slowly
Of course, providing a better experience to your customers also has a very positive impact on your business and some of the key benefits of BNPL for your business include:
Securing customers that might not have otherwise been able to afford your goods right now
You get paid upfront by the BNPL service provider, reducing the risk of fraudulent payments to your business
You can use this as a marketing opportunity to attract more customers
It improves the customer experience and gives them more options, which means they're more likely to a become loyal and returning customer
But who offers these buy now, pay later services? Well, with lots of companies starting to see the benefits, there are more and more providers emerging all the time. That said, some of the top BNPL service providers include PayPal Pay in 4, Klarna, Afterpay and Affirm.
How to set up buy now, pay later on your store
Although it might seem like it's going to be a long and complicated process, setting up a new payment option through your website doesn't have to be. To set this up, you need to:
1. Decide which provider you want to use
First and foremost, you need to decide which service provider is going to be best for your business.   When doing this, there are several key things you need to take into consideration, and these are:
The cost of their services – you need to find the most budget-friendly option
Whether they offer additional features such as pay-in-30 or six-month financing
How easy it is to integrate the new service with your online site
Whether they assume fraud and credit risks for all purchases
Once you've done your research and decided on your provider, you can begin the technical part of setting this up on your website.
2. Back up your website
Before you begin installing your new payment option, you need to protect yourself just in case something doesn't quite go to plan. So, as you should do before you make any changes to your online store, you need to back it up. This way, if something goes wrong, you can return your site to its original working state.
3. Add a buy now pay later option at checkout
Now for the technical part of getting your BNPL systems in place. The strategy you use will depend slightly on the provider you're using, as well as the platform you use to host your online store. Below, we're going to cover some of the most common platforms, therefore, the most common ways to add this payment option to your website.
If you run a WooCommerce store through WordPress, it can be fairly simple to install your new payment gateway. Once you've selected your provider, let's say, for example, Afterpay, you then need to download the Afterpay Gateway WooCommerce payment plugin.
Most of the big providers will have these plugins available, and they will be easy enough to find and download, then activate on your site. For some service providers, you'll have to download a Zip folder, upload this to the Plugins section of your WordPress admin dashboard, before installing and activating.
If you're using platforms like Shopify for your online store, the process is pretty similar. Go to the app store and find the relevant plugin or extension. For example, when using PayPal Pay in 4, you need to go to the WooCommerce + PayPal page and click Get PayPal Checkout to download the relevant extension. You can then install this before going to your settings to activate it on your site.
Finally, if you or someone else has built the website for you, then you might require a few lines of code to add this payment option to your store. The good news is big BNPL providers like Klarna make this simple enough to find; they even have online guides on how to copy the Javascript Library you need and add this to your HTML file.
That being said, if you're not confident in your coding abilities, it might be better to seek professional help rather than messing about with the HTML, as this could essentially break your whole website.
4. Don't forget to market your new BNPL options
Finally, your work isn't done just because you've got the plugin or code in place – you still need to make customers aware of your new BNPL functionality. So, once everything is up and running and you've made sure to test the integration, you should create some advertising or content that lets customers know they can buy now and pay later.
You might wish to run some adverts on Google or social media or simply create some engaging posts to share across your channels to let everyone know. You can also ad banners to your web pages, create landing pages and run an email campaign for those already on your mailing list.
This way, you can attract both new and existing customers, letting them know that you're finding different ways to make their experience even better when shopping with your brand.