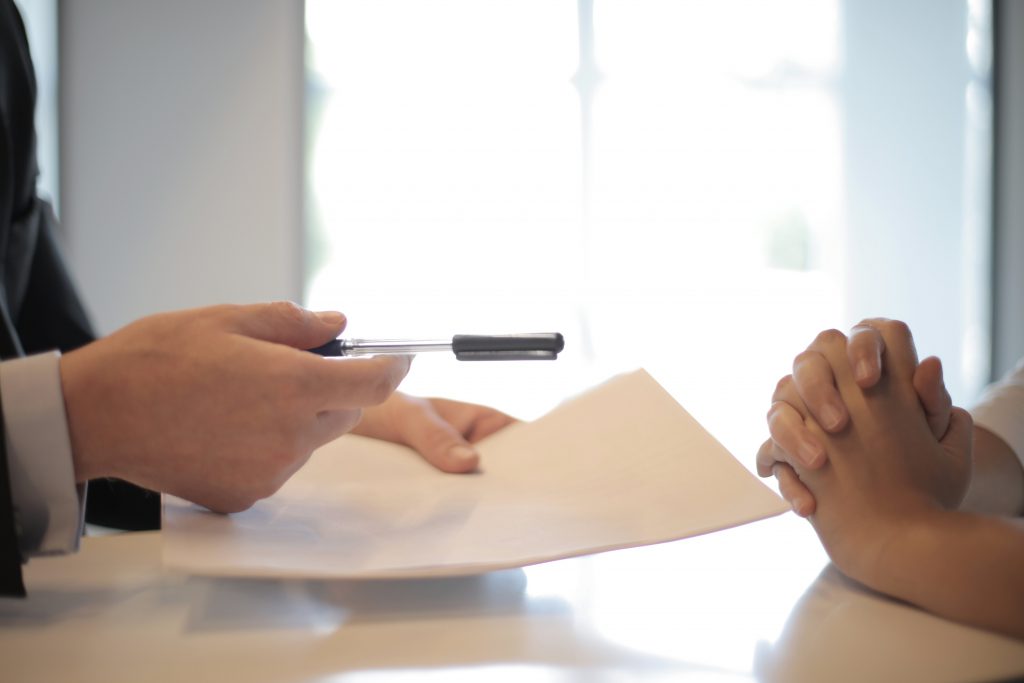 Whether you've opened up a restaurant, set up an accounting firm, or you're a freelance photographer, getting the right insurance in place should be a top priority for any business owner. This means sorting out commercial liability insurance to help protect the key aspects of your business, such as your property, products, employees and customers.
However, when you run an online store, especially a small one, it can feel like perhaps this insurance is less of a priority. After all, your business is just out there in cyberspace, there isn't always a huge amount of physical space involved, and you don't interact with your customers in person.
So do you still need commercial liability insurance?
The simple answer is, yes, you do. There are still important aspects of your business that you need to protect; therefore, getting the right policy in place is a must.
If you're confused by the complex insurance landscape and subsequent jargon, we're here to help. Below, we've created a guide to commercial liability insurance, what this means for your e-commerce store and how to find the right provider.
So let's dive in.
What is commercial liability insurance?
Commercial liability insurance is not just one thing. In fact, it is the general term used to cover multiple different types of insurance policies, all aimed at protecting you and your business. These different types of insurance might include public, employee and product liability insurance.
The idea behind these policies is that they protect you from potentially damaging issues that might arise, such as loss, injury, damage or theft, in different situations. These might also cover claims made by your business, an employee, a customer or even a member of the general public.
Who needs commercial liability insurance?
Now, you might be thinking, a lot of this sounds like something you need if you have a physical workplace with a lot of foot traffic – but what about an e-commerce store? Particularly those that are smaller and run by just one or two people.
Well, it is advised that every business gets commercial liability insurance in one way or another.
For online retailers, whether selling goods locally or shipping internationally, there are still lots of risks that you need to consider. And this is true whether you make and sell your own products or use sites like eBay or Amazon to advertise your goods.
Getting commercial liability insurance that is tailored to your e-commerce store can help you feel safe in the knowledge that you're protected. Which, ultimately, is what every business wants.
What are the risks for e-commerce businesses?
If you're still not sure why your e-commerce business needs commercial liability insurance, let us help. Below, we've pulled together a list of the potential risks you face that could end in an expensive compensation claim or disruptions to trading. These include:
A customer making a claim if they are accidentally injured by one of your products
Technical issues cause your website to crash, so you can't make any sales
A shipping of your products gets lost, damaged or stolen
Stock issues mean you have to turn customers away
Your e-commerce store is hacked or tampered with, possibly even leading to a data breach
These are just a few potential issues you might run into, but by having the right insurance, you can protect your stock, avoid losing income, deal with claims and stop the need to pay any unnecessary legal fees. That way, you can run your business with peace of mind and without worry.
What types of commercial liability insurance do e-commerce stores need?
As we said, commercial liability insurance is actually the name given to the different policies required to cover your business. The type of policy you choose in the end may vary, but you should certainly consider the following:
Products liability insurance
This protects you should one of your products harm someone or do damage to their property/belongings in any way. This policy ensures your legal fees and any compensation are covered, so you don't end up out of pocket.
Employers' liability insurance
If you employ multiple people to help run your e-commerce store, you might need employee liability insurance in case one of them becomes injured as a result of their work. Again, this covers you for legal fees and compensation.
Stock and property insurance
If you've got a lot of stock and possibly even a shop or warehouse, you need to protect these too. Stock and property policies can help to replace any damaged, lost or stolen stock. It can also be used if your property becomes damaged and anything that is stored at the property, such as products or devices like computers.
Business interruption insurance
If you are unable to trade as normal due to technical issues or perhaps issues beyond your control, such as a power cut, business interruption insurance ensures you don't lose out on your earnings.
Cyber and data insurance
Something hugely important when you run an e-commerce store is cyber and data insurance. Firstly, it helps to get your business back up and running again if you're hacked. It can also cover compensation and legal fees if a customer makes a claim due to loss or theft of their data.
Public liability insurance
You may or may not need public liability insurance depending on whether you have a physical store as well as an e-commerce one, or perhaps you take part in pop-up events. In this case, dealing with members of the public has potential risks, and you want to be covered against any claims they could make.
How to get the right insurance policy for your business
There are lots of providers out there offering differing levels of cover for your e-commerce business, so how do you know which policy to choose? Well, in this final section, we have put together some top tips to help you out:
Always shop around for insurance policies; never settle on the first one you find
Make the most of the internet to help you find policies
Use comparison sites as well as your own research to find and compare policies
If you are concerned or looking for advice, consider working with an insurance broker instead
Follow these tips, and you'll be able to find the right policy for you in no time.