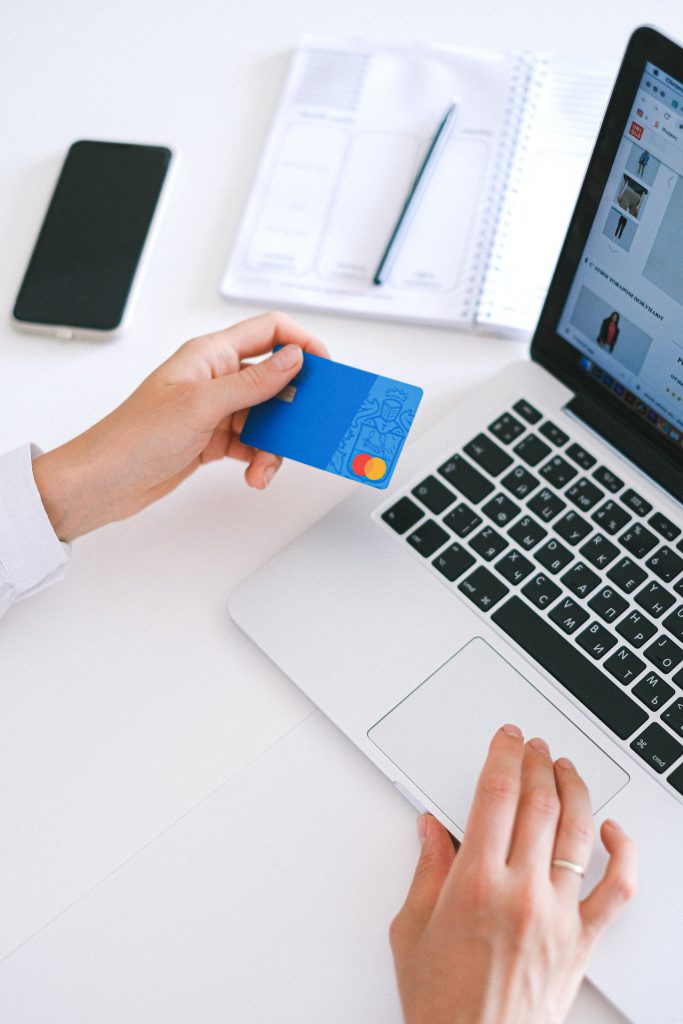 There are lots of reasons to start and run an online business. It can help to eliminate some of the costs associated with having a brick-and-mortar business, it opens you up to a much larger customer base, or you could just use this to support sales alongside a brick-and-mortar shop.
Of course, there are lots of important aspects to consider when setting up an online business, such as web design, branding, how to market your products or services and shipping options. However, arguably one of the most important things is getting the right payment solutions in place so you can actually take payments.
After all, without this, how are you going to make any money?
Not only this, but today's consumers are used to having multiple options when it comes to payment. They like to pay quickly through online portals without having to search for their card in their bag. They also like options such as buy now, pay later or the ability to pay in monthly instalments.
However, it's worth noting that not all payment processing platforms were created equally, and they often serve different purposes. Therefore, you need to choose the option that is going to be best for your business and your customers.
If you're not sure where to start or how to meet customer demands, you've come to the right place.
In this guide, we are going to look at four top payment processing options you could choose for your online business, weighing up the pros and cons of each to help you make an informed decision.
Let's get started!
1. Square
Square is one of the easiest out-of-the-box payment solutions you can use. It is also one of the most complete, offering a huge range of online payment tools for free. That is if you don't want to upgrade to the paid plan.
And even if you do decide to upgrade to the paid plan to access the extra features, you are not tied in by a contract, which is great news.
Some of the key features of this platform include a payment gateway, links, buy buttons, click and collect options, invoicing and recurring payments. Best of all, you can integrate Square with lots of other partner apps, such as accounting software or takeaway platforms, depending on the needs of your business.
In terms of cost, debit and credit card transactions have a fixed rate of 1.9% per online transaction, which is pretty reasonable. Though for non-European cards, these charges are slightly higher at 2.9% per transaction.
The slight downside is that these fees are non-negotiable unless your business is turning over more than £250k a year -which is a lot of money! Not only this, but customer support is only available on weekdays, which can be problematic if you get into a spot of bother over the weekend. After all, most online businesses are available 24/7; they don't shut down at the weekend.
2. PayPal
PayPal is probably one of the better-known payment processing platforms out there, as it was one of the earliest innovators in this field. Often, the familiarity of the brand can be reassuring to customers, and they feel safe making an online payment in this way. Not to mention that most people already have a PayPal account set up, making it very convenient.
It's free to sign up to PayPal as a business, and there are some features that are free to use without upgrading your account. These include an integrated checkout, payment links, buy buttons, QR codes and email invoices.
However, this is not the cheapest platform when compared to others on the list. For advanced features such as virtual terminal and advanced checkout solutions, it's a monthly fee of £20 a month. Plus, transaction fees for the standard features are set at 2.9% + 30p. Cross-border fees include an additional 1.29%-1.99%. Those with a monthly turnover above £50k can negotiate to get better fees.
As this is an online portal rather than a bank account, money is paid into your PayPal account when someone buys through your site. This can then be transferred across to your bank account in just a day or two.
3. Worldpay
Worldpay is a solid payment processor that has been trusted by thousands of businesses for decades. In fact, as much as 40% of all card payments made in the UK go through this processor, making it the industry leader.
One of the biggest selling points here is that in order to sign up, you must have a conversation with a Worldpay representative. They will tailor your quote based on your sales volumes and the type of business you have. This is ideal for getting personalised rates rather than generic monthly fees and saving your business money.
There are two different types of contracts available, either long-term or 30-day rolling and businesses are given their own merchant account. This means that Worldpay is regarded as more reliable than some of the other platforms on this list.
Transaction fees are competitive, though a continued online turnover of at least £2,000 a month is required. This can be trickier for smaller businesses just starting out. As such, this is often a better platform for more established brands.
4. Stripe
Last but not least, we have Stripe. This is a huge international platform which is popular with businesses of all sizes, from startups to high-growth organisations. Stripe accounts are really easy to set up online without any fees, and you are not tied into any contracts. It also integrates well with other popular e-commerce platforms, such as Squarespace.
Some of the key features include a payment gateway, payment links, buy buttons and virtual terminals. Through Stripe, you also have the option to use payment solutions such as subscriptions.
Stripe's payment system is scalable, which is great for growing business, and it offers effective sales reporting and fraud prevention tools. Another key selling point is the competitive card transaction fees, starting as low as 1.4% + 20p depending on which version of the payment processing system you use.
The downside? Stripe can be pretty tricky to set up if you're not a web developer.