The e-commerce industry is booming right now, with many traditional retailers taking the leap and moving online as well as using their brick-and-mortar stores. But no matter what you sell or what services you offer, every e-commerce business has a common goal – to make money!
This means that while there are a number of important functions your e-commerce site must serve, accepting payments needs to be one of your top priorities.
One of the best solutions for this is to choose the best payment gateway and payment plugin for your website. This is because online payments aren't just about taking money, they also include other aspects like donations, subscriptions and refunds. As such, you need to choose the plugin that is going to best serve the needs of your business and your customers.
But before you begin feeling stressed or overwhelmed, we're here to help!
Below, we're going to take a look at some of the key aspects you'll want from your payment plugin. We'll then take a look at some of the best plugins out there right now. So read on for tips and advice that will help you to choose the perfect plugin for your e-commerce site.
What do you want from a plugin?
Before we begin looking at some of the best plugins for accepting payments, we're going to take a quick look at what you need to be considering. When choosing the ideal plugin, you need to keep in mind:
Your payment gateway – In order to enable payment options on your website, you will need a payment gateway. These are not to be confused with plugins! Most sites will use Stripe or PayPal, though other providers are available. But this means when selecting a plugin, you need to make sure that it is compatible with your payment gateway.
Refunds and cancellations – Unfortunately, refunds and cancellations come with the territory when running an e-commerce business. As such, you need to put a strong returns policy in place and choose a plugin that can facilitate this.
Converting currencies – If your e-commerce store is international, you may need to consider a plugin that converts currencies automatically.
Saving card details – Returning customers may opt to save their card details so they can check out quicker when they visit your site. Some plugins will facilitate this while others may not, so consider whether you want to make this an option on your site.
Having a policy in place – It's good practice to create a legally compliant policy page in accordance to GDPR, CCPA, COPPA, APP and others. You can use a privacy policy generator plugin to get your website legally compliant.
Security – Lastly, as we're talking about financial transactions here, you'll want a safe and secure plugin that offers the best security measures.
The best payment plugins
Keeping all of this in mind, we're now going to look at five of the best plugins out there right now for accepting payments through your website.

1. Stripe Payments
Let's start with some of the bigger names. Stripe Payments is an incredible plugin that has lots of powerful features. And you guessed it – the plugin works with the Stripe payment gateway. There is a free and paid-for option depending on what you want from the plugin but some of the key features include:
A 'Buy Now' button from Stripe that can be easily placed on your site using shortcode
The ability to accept donations alongside payments
Remembering card details for quick payments and checkout
Customers can see the details of their transaction as soon as they've finished checking out
They also have a support centre to help anyone using their services with any queries or issues they may be having. So you can be safe in the knowledge any problems will be dealt with.

2. WPPayForm
WPPayForm is a WordPress plugin designed to make taking payments much easier. The plugin has a simple user interface and also comes with clear guidelines and instructions to help users get the most from this service. Stripe integration is available on the free version and if you update to the premium you can also integrate with PayPal.
The plugin is full of useful features including 22 input fields, tabular products and instant reporting. There is also a dedicated, information-rich landing page on the parent website for any queries or support you might need.

3. Contact Form 7 – PayPal and Stripe add-ons
Contact Form 7 is a WordPress plugin designed to make simple and effective contact forms for your website. The product itself is open-source but there are lots of plugins you can use in conjunction with this including the PayPal and Stripe add-ons. The only thing to bear in mind is that to use these payment plugins you'll already have needed to install Contact Form 7 on your website. Some of the key features of these plugins include:
Sending emails and SMS for payment confirmation
Connecting multiple items through your CF7 forms
Blocks spams and blank entries
If you want to know more about these add-ons, you can visit their website for a demo video and a 30-day money-back guarantee is available if you want to give it a try.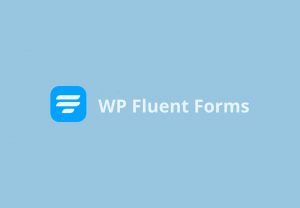 4. WP Fluent Forms
WP Fluent Forms allows you to build powerful WordPress forms that can actually boost your business. With a wealth of features, it helps to create a better user experience. This tool allows you to accept payment through Stripe and PayPal. It also makes it easy to take payments online, some of the other top benefits of this plugin include:
Allowing you to create order forms or event registration forms
Accepting donations alongside payments
Taking payments/donations for e-books
There is a basic and a pro version but if you're willing to invest a little more, the pro version can be the perfect payment solution for your business.

5. WordPress Simple PayPal Shopping Cart
As you can probably work out, WordPress Simple PayPal Shopping Cart allows users to shop and then pay using PayPal. It makes the user experience much easier and makes managing their cart more efficient. This is done through:
'Add to Cart' buttons – these can be put on every post, page or product
Ability to remove items from cart or change quantities
Easily able to update shopping cart and check out through PayPal
This is a free plugin and there are video tutorials available to show you how you can make the most of this tool and what great things you can add to your website through the plugin.
Further reading: