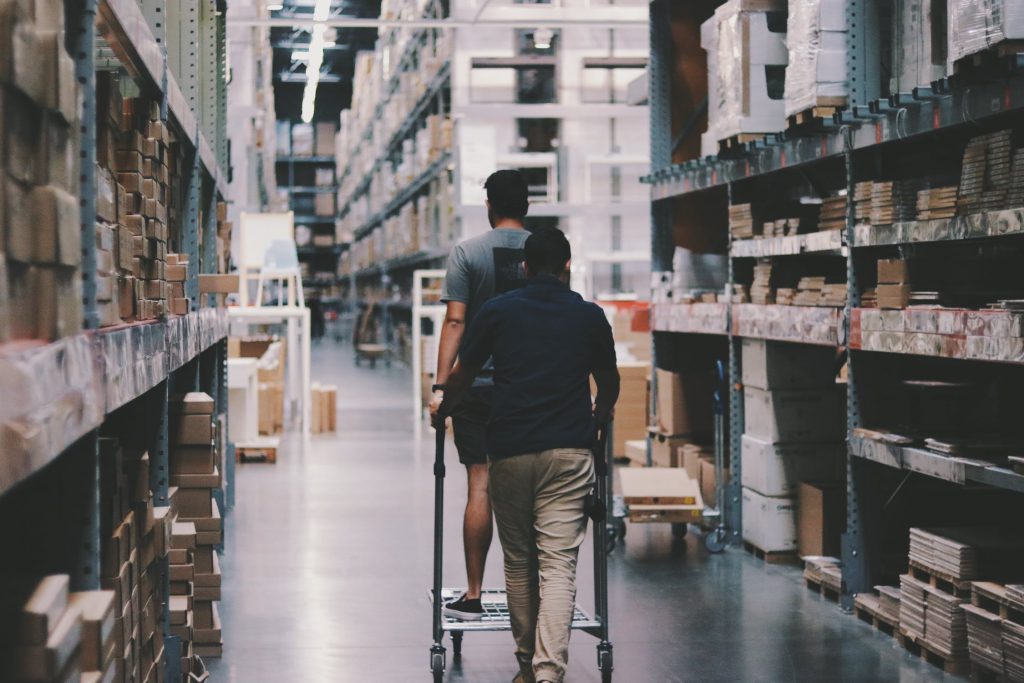 Whether you want to switch from your existing supplier or find you're trying to find a wholesaler for your new business, this is one of the most important decisions you can make as a business owner. After all, you want a supplier that you can form a good relationship with and that offers a greats service and equally impressive products.
But how do you go about finding the right supplier?
Well, the good news is there are several things you can look out for when choosing a wholesaler, and we've pulled these together in a list below.
So, before you settle on a supplier, be sure to look out for these six important aspects.
1. The cost of goods
When looking for a new wholesaler, it's likely that one of the first things you will look at is the price. After all, this is going to have the biggest impact on your profit margins.
But you need to consider cost carefully when choosing a supplier.
This is because prices between wholesalers might vary, and you want to find the best price for the best product, as well as ensuring that the prices aren't so low that they're too good to be true.
As such, it's important that you shop around a bit. This will give you a good idea of industry average prices and any places in particular that are offering a good deal. This way, you can make sure that you've weighed up all the options when it comes to costs and choose the supplier that is best for you.
2. The quality of the products
There is often a correlation between the cost and quality of the products from a wholesaler. Therefore, quality is another important thing you need to look out for. In many cases, if a wholesaler is a lot cheaper than their competitors, this could be a sign that their products aren't of the same quality.
An important step when choosing a supplier is to weigh up cost and quality. Would you be willing to pay more in order to offer your customers a better product? Or are you looking for products with the biggest possible profit margin?
You need to think about this and weigh up your options carefully before choosing a supplier. You could even order some samples from them beforehand to get a feel for the quality of their goods.
3. A reliable service
When you partner with a wholesaler, you'll be forming a long-term relationship with them. Therefore, you want to choose a supplier that offers a consistently reliable service, so this is something you should look out for during the selection process.
To do this, be sure to look for testimonials from other businesses that use them or perhaps look at review sites like Trustpilot and social media comments. This should help you to get a clearer picture of the service they offer and whether other businesses are happy with the treatment they have received.
After all, the last thing you want is to let your own customers down either through the shipping process or with poor/damaged products because your supplier is not reliable. This can cost you loyal customers and ultimately, cost you money.
Plus, customers will be unaware that the supplier is the problem and will leave poor reviews or comments for your business. This can have a negative impact on your reputation even though it might be out of your control.
4. Delivery times and options
If you go through a lot of goods or materials, you're going to need a supplier that can get these to you in good time. As such, you need to make sure you find out about delivery and lead times. You may need a cheap courier in Ireland to help with the shipments.
To do this, speak to the supplier and find out what the average delivery time is, but also how often they experience delays or issues with their delivery. This is because you don't want to find yourself short of products and unable to get any more in a hurry.
It's also a good idea to choose a wholesaler that offers tracked delivery so you can keep an eye on your goods in realtime where needed.
5. The location of the supplier
Something you might not have put too much thought into is the location of your supplier. Of course, there are so many shipping options and couriers out there nowadays that you can get products sent quite some distance.
However, if you're a local business, you might prefer to use local suppliers or those near your area. This is particularly true if you've built your reputation as an expert in your area and one that hopes to support other local businesses.
What's more, if you are hoping to ship internationally, you might want to look for a supplier that is based further afield and can supply different areas of the business. Ultimately, you need to consider the location of the wholesaler before settling on any one particular supplier.
6. The scalability of the supplier
Finally, if you're thinking of growing your business in the future, you want to choose a wholesaler that can scale up to accommodate your needs. The last thing you want is to sign up with a supplier, only to find you quickly grow beyond their capabilities, and you have to start all over again finding another wholesaler.
Especially if you come to love their goods and services and then have to give these up as they cannot scale up to meet your demands, so, it always pays to choose a supplier that can offer a lot more than you currently need. This way, they can grow with you and help to meet the changing demands of your business.