So, you have made the decision to up sticks and head off to make a new home abroad…
Although the adventure of moving abroad with family will no doubt be very exciting, the prospect of transferring your whole life to a new country can be a little daunting. When you add kids on top of that, it can seem near impossible! Yet, following these simple steps can turn a possible nightmare move into a smooth sailing operation.
Preparing Your Children for the Move
Some children may be enthusiastic about the prospect of moving away to a new home and making new friends, but others can find it quite frightening. If this is the first time you are moving, then your child will be leaving behind everything he or she has ever known. It's therefore vitally important to sit them down and explain what is going to happen.
Make sure to focus on the positives of the move, whether that's the wonderful weather your new home will have or the whole new neighbourhood the kids can explore. It's also smart to remind them that with today's technology they can stay in close contact with friends easily, whilst they are only ever a plane journey away.
It's a little simpler if you have a baby or toddler, yet it is important to maintain their usual routines to ensure they are not upset by the change. That could be their normal bed time story or what time you normally eat dinner. Whatever the routine, try to stick to it the best you can throughout the move.
Ultimately you need to keep in mind how big a deal this is for your child, change is unnerving for many kids but if you continue to reassure and comfort them through the process, they will be happy in their new home in no time.
The Packing Process
There's never a better time to have a good spring clean of your possessions then before a big move, so take advantage of it! The best rule of thumb; if in doubt, don't pack it. You can probably do without that chin up bar you bought three years ago or your trusty lawnmower. Remember, you can always buy it again if necessary.
Getting the whole family involved in the packing process is a great idea too, it will take some of the pressure off yourself and will help the children feel more in control of the change. Although it is important to be fairly ruthless with your material possessions, make sure not to throw out something seemingly small but cherished by the kids!
Remember to start early and start small. The idea of putting all your worldly belongings into boxes can be off-putting but by beginning a long time before the move and with the less important possessions, it will make it that much easier. Maybe start with your utility room or your garage to help yourself ease into the process.
When you do start packing, organisation will be your best friend. First off, sort out what you want to pack as carry on, luggage and then air shipment. With your carry on bag, make sure to include vital documentation like birth certificates and visas as well as valuable items such as laptops, jewellery and medicines.
Your luggage should contain mainly clothes, especially if you are moving to a different climate. Make sure to pack anything else you feel you can't live without for a month or so, it's a good idea to use your luggage space for kids' toys or any comforting possessions they would miss.
The air shipment belongings are going to be those that are too large for the plane, items you know your new house will be without for a while and the bits you couldn't fit into your luggage. Find out whether your new home will have utilities such as a kettle, microwave, fridge etc. and decide whether it is worth shipping your own or purchasing new ones when you arrive. Make sure to add things such as rugs, pillows and pictures to help create a homely feel as quickly as possible.
Finally, make sure to label! If you clearly label all your boxes, it will make the unpacking procedure that much quicker, helping your new place feel like home in no time!
Settling in to Your New Life
You've done it! The months of hard work have paid off and you have finally arrived at your new, wonderful home.
First thing to do is sort the kids' bedrooms out. At a time of such change and uncertainty they will need a familiar, comfortable place to retreat to. With younger children, it may be best to try and recreate their previous bedroom as best you can. Whilst older kids may wish to design their new room by themselves. Either way try and involve the kids with the process as much as possible!
When you've sorted the kids' bedrooms out and your own, make sure to add any home comforts you packed with your luggage. Things like family pictures, cushions and candles can really create a sense of calm. And let's face it, I'm sure you could do with some of that!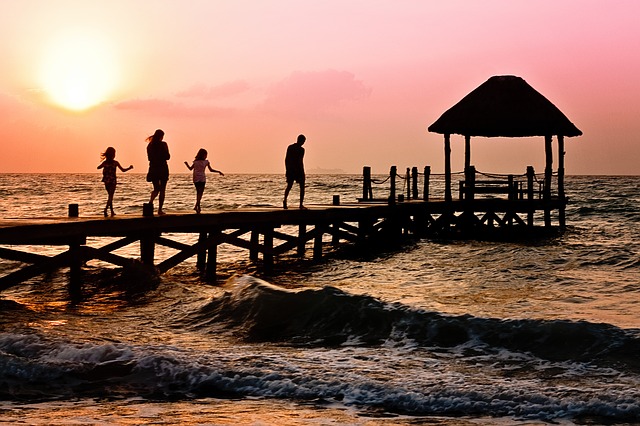 Next thing on the agenda is to re-establish routines and traditions. If you personally are someone who reads the newspaper in the morning or goes for a run in the evening, carry on doing that! Once you fall back into a normal routine it will feel like you never moved. Make sure to do this with family activities too, stick to normal dinner and sleeping times as well as any family traditions like Sunday walks or movie nights.
Once you settle back into home life, immerse you and your family into your adopted country's culture. That might mean learning a new language as a family or trying out new cuisines, if you show your children you are willing to adapt to your new environment, they will soon follow suit.
Whether you have already moved or are in the process of doing so, enjoy your new home and let the adventure begin!
Written by Rebecca, a sun lover and travel writer at Sunway.ie, the leading holiday provider in Ireland. If she is not travelling the world or talking about travelling, you might catch her reading a good novel over a cup of coffee.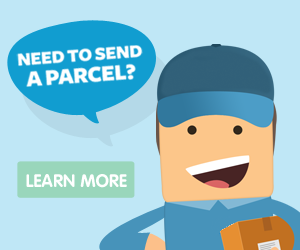 Read more:
The Ultimate Guide To Hashtags For Small Businesses
Selling on Depop – The Ultimate Guide To Making Money
Why Small Businesses Should Collaborate With Bloggers
Learn more:
Irish Parcels – Courier Ireland