Luggage Shipping and Luggage Forwarding
Irish Parcels offers low cost luggage shipping and forwarding across the world…
If you need to ship or forward some baggage, send it with Irish Parcels. We provide a luggage transportation service that's quick, safe, reliable and, most importantly, affordable!
Why Ship/Forward Luggage?
Luggage shipping and luggage forwarding is a very welcome solution for those who are moving abroad, going travelling or taking a long holiday. It's an extremely handy option for the likes of students and expats, who usually have a ton of luggage in tow.
However, it can also be a useful service to regular holiday makers who simply want to travel hands free, or those going on skiing or golfing trips; where checking these large items into airline baggage is inconvenient and expensive.
Luggage shipping is an excellent alternative to airline baggage. Not only is it often a fraction of the price; weight allowances are usually much more generous and it takes all the stress out of your trip – no need to queue at check in desks, baggage carousels or carry heavy suitcases.
Irish Parcels – Top Features When Shipping Luggage
Quick and easy online booking. 
Cheap shipping costs.
Door to door luggage collection and delivery.
Fast shipping times.
Full online tracking.
€50 free compensation cover.
Luggage shipping to 200+ countries worldwide.
Dedicated customer support via phone, email and live chat.
How To Ship/Forward Your Luggage
If you have some luggage to send – whatever the reason or occasion – you can send it safely with Irish Parcels.
Simply visit our homepage, enter the size, weight and destination of your luggage and you'll get an automatic quote.
It takes just a few minutes to complete your booking and the price you're quoted is the price you pay – no hidden charges!
After that, we'll do the rest! We offer door to door collection and delivery of your luggage shipment and we provide full online tracking, so you can monitor its progress every step of the way. Online tracking is especially convenient for those forwarding luggage ahead of their trip, so you can be sure your belongings will be there when you arrive.
Compensation 
We know that handing over your valuable belongings to shipping service can seem daunting, but we assure you that your luggage is in safe hands.
We use a trusted network of couriers, including TNT, GLS and DPD to deliver your baggage internationally.
In addition, with Irish Parcels, you'll receive €50 free compensation cover on every item you book. This can be increased up to €1,000 for a small additional fee during booking.
Before booking your compensation, we recommend taking a look at our list of prohibited and non-compensation items, to ensure your belongings are covered.
Customs
If you're sending luggage outside the EU, you will have to complete customs forms. Don't worry, though – once you've booked with Irish Parcels, we'll send you these forms to complete and if you have any questions about them, simply get in touch and we'll be happy to help.
International Luggage Shipping
Irish Parcels provides worldwide luggage shipping to 200+ countries. AND our international shipping rates are extremely low!
We also offer super fast delivery times. Same day collections and next day deliveries are available on many European routes and we offer 1-3 days delivery elsewhere.
Get A Quote Now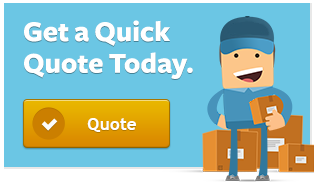 Learn more: