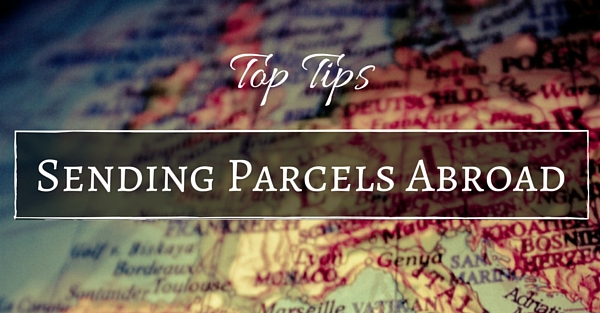 There's a lot to consider when sending a parcel abroad…
Whether you're a small business owner shipping products overseas, or simply sending a present to your cousin in Australia  – there are guidelines to research, forms to fill out and restrictions to get your head around. To be honest, unless you're the one receiving a present, nothing about international parcel delivery is fun.
So to help make things easier and sliiiightly more pleasant, in this handy guide, we'll give you our top tips for sending parcels abroad safely. We'll offer our do's and don'ts on packaging and what you can and can't sent, along with advice on how to save money in the process.
And if you still have questions after reading, please get in touch with us and we'll be very happy to help.
12 Important Tips For Sending Parcels Abroad
1. Don't Send Anything Prohibited
When sending a parcel abroad, it's extremely important to ensure that the country you're sending to will accept the contents of your parcel. All countries have individual rules and restrictions as to what can be accepted. This is especially important for small businesses exporting products. For example; if you're planning to expand your online shoe retail business, you might want to know that you can't import a pair of matching shoes to South Africa, Mexico or India. Strange but true.
Before sending, visit the country's postal website for information on what can and can not be imported there.
2. Fill in your customs forms
If you're sending parcels outside of the EU, you will have to complete customs documents. You must declare the contents and the value of the items contained in your parcel. Beware that the recipient of your parcel may face customs charges.
When sending an item outside the EU with Irish Parcels, we will provide you with customs documents to complete and attach to your item. And, although you are responsible for customs information and potential charges, we'll be happy to help with any questions you have.
3. Check, double-check and triple-check the delivery address
This sounds obvious, but incorrect delivery addresses cause the vast majority of international courier issues. To prevent this, check, double check and triple check the address you're sending to.
All countries format addresses differently, so if you find yourself confused, check with the recipient and try Googling the address to see how it appears online.
4. Include a return address
And on that note, be sure to include a return address on your parcel just in case.
5. Weigh and measure your parcel properly
When you get a quote with Irish Parcels, and many other online couriers, you will be asked for the weight in kg and dimensions in cm of your parcel.
Make sure that this information is accurate before proceeding with your booking. If your parcel is heavier or larger than you claimed, the courier may refuse it upon arrival or you could face excess charges.
6. Wrap it up well
If you're sending with a trusted and reputable courier (see our list of couriers), the risk of damage to your parcel is low and most couriers will provide compensation cover in the event of such an occurrence.
However, to prevent even the slightest chance of damage to your parcel, ensure that it is packaged securely. We always recommend sending parcels in hard, double-walled carboard boxes that can hold a considerable weight and withstand and rough and tumble in transit.
If you're sending something that may be fragile or breakable, wrap it in bubble wrap, or something soft like a blanket, towel or clothing to keep it in position. And tape your parcel with proper packaging tape.
7. Check the delivery times
When sending a parcel abroad, the last thing you want is for the item to take weeks to arrive. When booking your international courier, check the delivery times.
With Irish Parcels, we show estimated delivery times when you get a quote, so you can easily choose and book the courier service which best suits you in terms of price AND speed.
8. Only send on a service with tracking
For that extra peace of mind, it's always a good idea to send parcels internationally with a courier service that provides online tracking.
Not only will it give you a good idea of when the parcel is due to arrive, but it also allows you to monitor the progress of your shipment and see any red flags or potential issues. If this happens, contact your courier provider immediately and they will explain or resolve any problems.
9. Take compensation cover
If your courier provides compensation cover (most will), take it to protect yourself against damage or loss.
Before booking your compensation cover, it is vitally important that you check your courier's list of prohibited and non compensation items to ensure that your parcel is actually protected.
At Irish Parcels, we provide €50 free compensation cover on every item and this amount can be increased up to the value of €1,000 for a small additional fee during booking, if you wish.
10. Beware of holidays
As couriers are regular people, they need some time off work too and generally do not provide parcel collections or deliveries on public holidays.
Before booking your courier abroad, make sure that there are no public holidays in your chosen country of delivery, as this can cause delays.
This is most common around Christmas time, when many people are sending presents and hampers to loved ones abroad. During these times, couriers will have specific cut off dates to ensure that your parcel will arrive in good time. These dates are usually available on the individual courier's website.
11. Know your food and drink rules
There are a lot of rules and regulations when sending food and drinks abroad and again, these vary from country to country.
As a general rule of thumb, perishable items and things that may spoil or go out of date whilst in transit (eg bread, meat) can not be sent. Store-bought food, like canned items, can be sent in certain circumstances. But they must be in the original packaging with all ingredient information available.
Again, as a general rule, liquids can not be sent abroad.
12. Don't pay more than you should
Finally, and most importantly, don't spend a fortune when sending a parcel abroad. Using a courier comparison service (like Irish Parcels) is the best way to save money on international deliveries, for individuals AND small businesses.
We use a network of top international couriers like DPD, GLS and TNT. We provide their services at seriously reduced rates. So you get the same high quality delivery service associated with these names, but at a much lower price. In fact, you can save up to 80% on your international courier costs, by booking with Irish Parcels.
Our prices are especially competitive for larger parcels (over 2kg) and we deliver to almost ANYWHERE in the world (over 200 countries worldwide)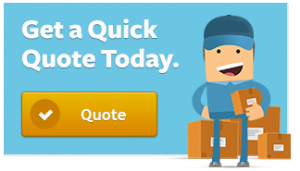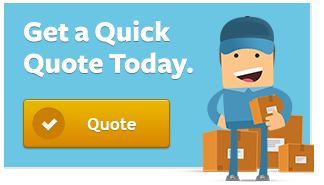 Learn more:
Irish Parcels – International Courier Service
Our International Courier Prices