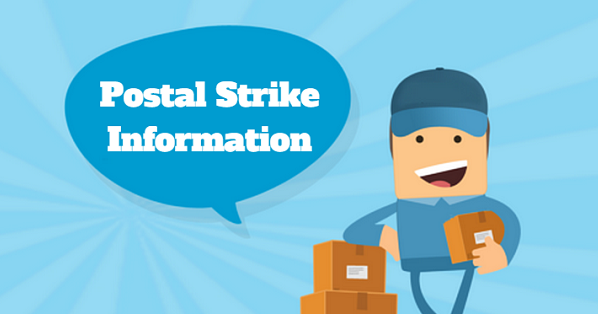 As you might be aware, there is an ongoing postal strike throughout Ireland…
However, we wanted to let you know that Irish Parcels is operating as usual and you can still send items and parcels with us to, from and within Ireland as normal.
Postal Strike Background
People have been warned not to mail any items to or within Ireland due to industrial action by a portion of An Post staff regarding pay cuts. You can get some more information about the strike on the Independent.ie.
Business As Usual For Irish Parcels
The postal strike does not affect any items sent with Irish Parcels. All our routes and services are operating to and throughout Ireland.
Sending With Irish Parcels
So if you have an items to send, you can do so with Irish Parcels.
We offer quick, reliable and cheap parcel delivery within Ireland, to the UK and to 200+ countries worldwide.
If you haven't used Irish Parcels before, it's simple:
Get a quote for your parcel on our homepage.
Book and pay securely online (it only takes a few minutes.)
We'll send you labels to attach to your item.
Then we'll collect it from your front door and deliver it to where it needs to go.
You can get more information about Irish Parcels here.