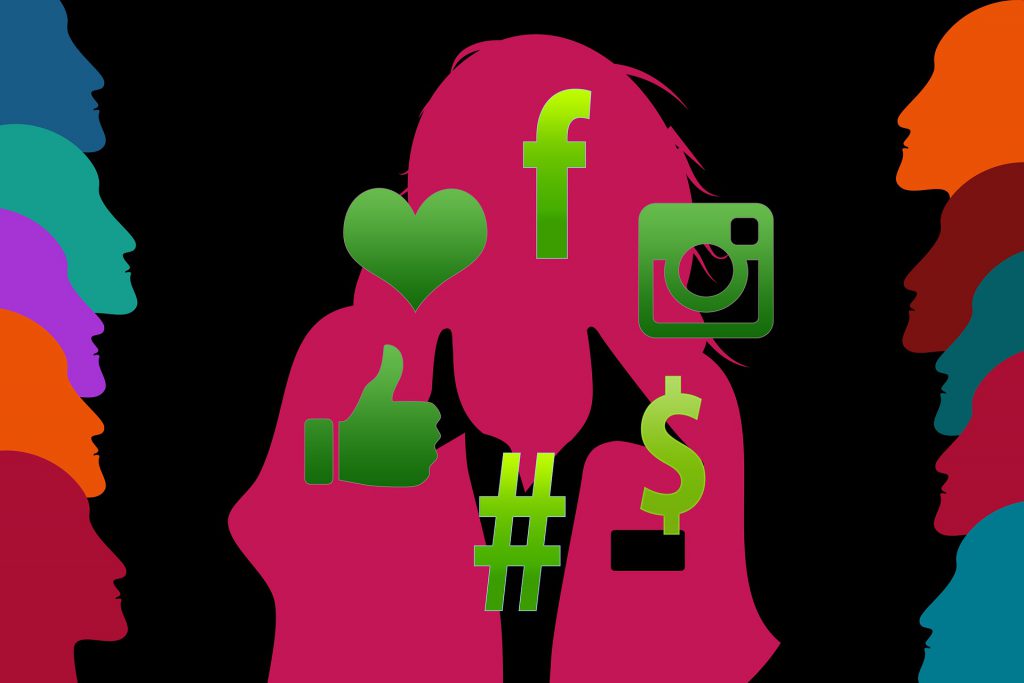 Using influencers to promote your products is called influencer marketing. This is a type of collaboration between your business or marketing team, and a social media influencer, in which they help to bring attention to your goods or services.
The original form of influencer marketing was celebrity endorsements, but in today's digital world, there are now millions of people sharing content through social media. As such, this has lead to a boom in influencers who could offer value to your brand.
So if you're considering working with an influencer on your next marketing campaign but you're not sure where to start, this guide is for you.
What is a social media influencer?
Put simply; an influencer is someone who can influence other people. This is most typically done through social media platforms.
The right influencer can help you to engage with your audience, build trust in your brand and drive traffic to your website and other channels.
They do this by creating original, engaging content. But to ensure they're creating content that your target audience will enjoy and engage with, you need to make sure you choose the right influencer. Someone whose values align with your own.
How to find your ideal influencer
In order to find the right influencer, there are several things you can do.
Start by deciding which channels you want to use. For example, are you looking for someone with a lot of influence on Twitter, Instagram, Tik Tok, etc.
Then, once you've determined this, you can start doing a manual search on your chosen platform.
Searching for hashtags and business accounts using the search functionality is a good place to start.
You could also put a poll or question out to your followers to ask them what types of media they prefer and if there are any influencers in the industry they particularly admire. This can give you some useful insights to work with.
There are also lots of tools out there that can help to connect you to influencers, tools like Famebit.
Once you've started to compile a list, put this into a database, noting down as much information as possible. This should include:
The number of followers they have
How much engagement their average post gets
If they've worked with other brands – if so, who are they?
Their niche
Their other social media channels
Any strengths and weaknesses
Any contact information
Then you can begin to weigh up your favourites until you determine which influencers you want to reach out to.
Plan your influencer campaign
Before you start reaching out, there is one final thing you should do. You need to at least get a campaign plan in place so that you can give the influencer an idea of the kind of things you want/expect.
This means you need to create a unique message and some ideas for themes.
You also need to think about the amount of content you'd like – for example, two mentions on their Instagram story and a dedicated post.
At this point, you also need to put together a statement about your company values and the aim of your campaign. You can then explain why you think they'd be a good fit for your brand.
Start reaching out
Once you've done the above, you can start reaching out to these influencers or to their agents/representatives if they have them.
If you're going direct to the influencer, it's usually best to start with a friendly message and only send over the full details if they express an interest.
But whatever you do, you can't expect everyone to say yes, and you might not always get the one you want. As such, you need to stay positive and keep reaching out to the top people on your list.
Negotiating this type of relationship might take time, but it's worth it in the end.
Be willing to be flexible and to give up some creative control
Once you've got your influencer on board, the work can begin. However, you need to remember that these people are experts at what they do, therefore, they might have some ideas of their own to contribute.
But more than this, they may know better than you what their followers like. So it's best to be flexible and willing to let them take some creative control over the content.
Give them a rough idea of what it is you want and, of course, check all content before it goes out. But just be mindful that they will need some flexibility.
If you need to send them some of your products, you may need a courier service, this is where Irish Parcels can come in! We ship locally and to over 200 countries worldwide, we offer international parcel delivery to almost every country worldwide.
Always follow the rules
Before you set out on an influencer marketing campaign, it's a good idea to familiarise yourself with the rules. Particularly because these have changed quite recently.
Nowadays, influencers must identify when they are running sponsored posts, usually with the hashtag #Ad or #Sponsored. Therefore, you need to make sure that your chosen influencer is clued up and will follow all these regulations.
What's more, if the influencer is making video content, particularly a review of your products, they must let their followers know that this is a sponsored post both in writing and verbally during the video content.
Now, there might be other guidelines to follow, which is why it is best to do your research and make sure you understand your role as part of the partnership between your company and the influencer.
This will ensure you don't get flagged or penalised once your content has gone out.
Be sure to measure your results
Finally, as with any marketing campaign you run, you want to see what results you achieve, the return on investment (ROI) and any other insights that can help you to run better campaigns in the future.
As such, you need to make sure you're using tracking systems and tools to look at how many views, likes, comments, etc., your post gets. You can also use tracked links and tools like Google Analytics on your web pages. This can help you to see how much traffic you generated as a result of your influencer campaign.
And remember if you do need to send a parcel, make sure to get a quote with Irish Parcels first.