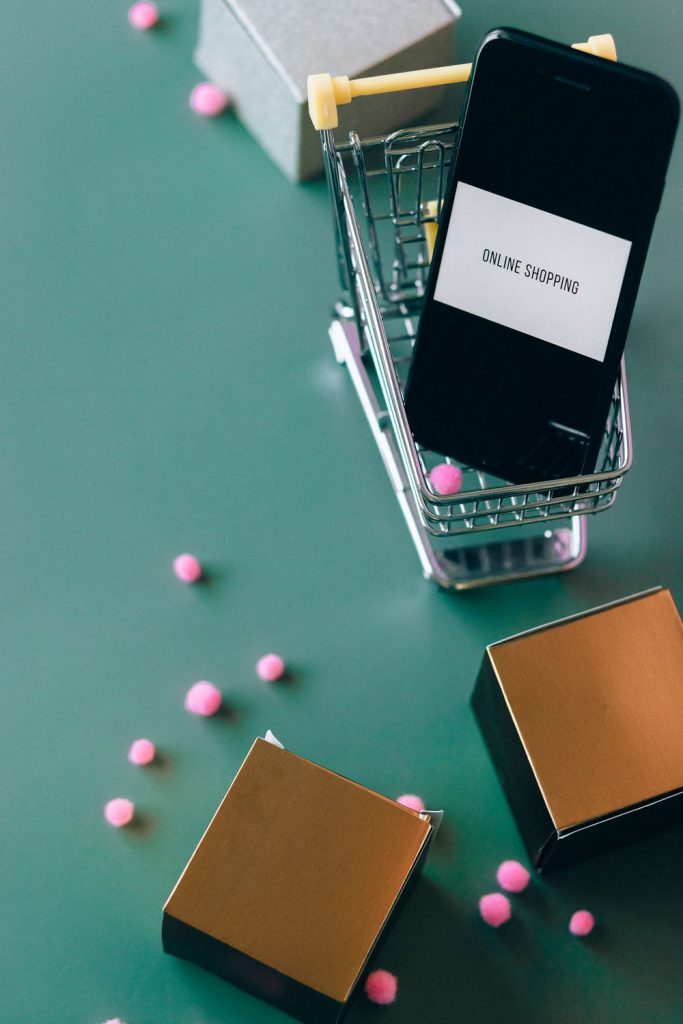 In the era of Amazon Prime, consumers have become accustomed to receiving their goods in just a few short days. With some even requesting next day delivery.
Many also expect their orders to come perfectly packaged as the 'unboxing' and branding has also become a huge part of the overall consumer experience.
Not to mention customers are looking for more transparency when it comes to the supply chain. People are increasingly concerned with issues like cost and sustainability.
With all this to take in, how your business fulfils, ships and returns its products must be carefully considered.
To help ensure you get the shipping process right, we've put together this guide. Below, we're going to cover the following:
How to create the perfect shipping strategy
How to package your items
How to ship your items
How to find couriers
How much does shipping cost?
So, read on to find out more about how you can get your new retail business off to the best possible start.
How to create the perfect shipping strategy
In order to create the perfect shipping strategy, you need to understand your larger goals. There are several goals that most e-commerce businesses aim to achieve through their shipping, and this includes:
Increasing conversion rates
Increasing the average order value
Expanding your target audience
Decreasing the costs for both you and your customers
Improving operational efficiency
Offering the best possible consumer experience
As we move through the next few chapters of this guide, we'll discuss how you can take all of these aspects into consideration to create the most efficient, cost-effective and user-friendly shipping strategy. So, use this as a checklist to ensure you're achieving your overall business goals and getting the most from your shipping.
How to package your items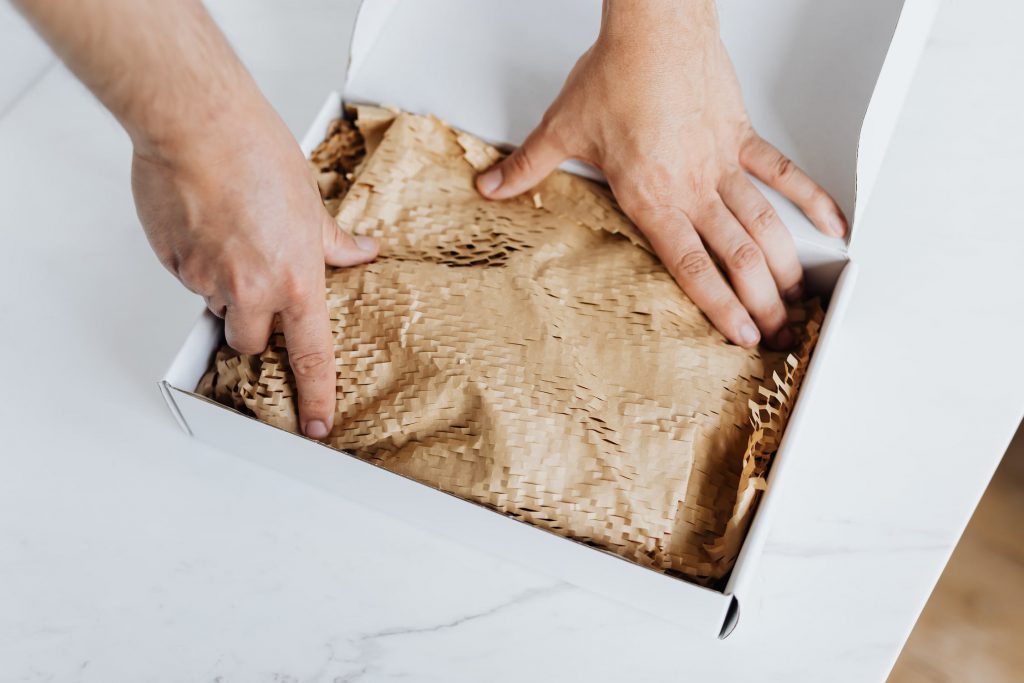 How you package your products is important for a number of reasons.
Firstly, and most obviously, you need to make sure that the goods are wrapped and protected to ensure they reach the customer in perfect condition. This can be especially true when shipping more fragile items.
Secondly, did you know that 40% of customers regularly post interesting packaging or unboxing videos on social media? This can be a great way to spread awareness of your brand and win you new customers!
As such, there are three things you must take into account:
The cost of your packaging – you don't want this to get too expensive
The type of packaging
Whether you want to include your branding and personal touches
Your packaging costs will vary depending on what you use, so before you set your shipping costs you need to consider your budget and whether you want to use this as a branding opportunity. But as a general rule, bulk buying your packaging such as boxes, bags, tape and bubble wrap will help you to save money.
What's more, in today's climate people tend to appreciate brands that offer more sustainable options which is why so many are reducing plastic waste and using recycled packaging. This might be slightly more costly but can be a big win for your brand.
You can also have boxes and bags made up with your branding and logo on them. Again, bulk buying these will be cheaper though this is more expensive than buying generic packaging.
But ultimately, you need to choose the most cost-effective and protective way to package your goods so these will not be damaged during the shipping process.
How to ship your items
Many big retailers will offer a handful of delivery options, sometimes as many as four or five. Though this may not be possible for smaller businesses and those just starting out.
That said, you should still offer some options to your customers as today's consumers like variety. You can offer a relatively cheap standard delivery that takes around three days and then you could perhaps offer a courier service for faster delivery. Though this would obviously be more expensive.
What's more, services like Collect+ allow you to deliver orders to convenient locations for your customers to collect themselves. But offering this type of delivery service will very much depend on your budget.
You must also consider what it is that you're selling. If your products are fragile, heavy or large, specialist couriers might be the better options rather than relying on standard delivery.
The best thing to do is to take a look at your budget and begin researching the different couriers and postal service out there and in your local area. This will give you a better idea of costs.
You might also wish to offer free delivery on larger shops as this means you'll cover your costs and encourage customers to buy more.
How to find couriers
If you want to send your orders via a courier service, you need to make sure you choose the right one. That's where our courier comparison service can help!
To help you choose the more beneficial service for your business and customers, you should:
Choose the most cost-effective courier (taking service into consideration, don't just settle for a rubbish company because they're cheap)
Make sure you've read reviews so you can choose a courier with a great reputation
Consider local couriers before choosing big-name companies as these can be more personal and effective
Choose a courier that offers a tracking service as customers like to be able to track their parcel
Posting your products to customers
Now you understand your packaging and shipping options, you can begin to put a plan in place for your shipping strategy. Spend some time seriously considering the packaging and delivery options you'd like to offer your customers.
Remember, the shipping, packing and returns policies of your company can make or break your brand so look at this as a good opportunity to build customer loyalty and attract a wider customer base.
Once you've put together a list of options and costs (for packaging, post, couriers, etc.) you can perfect your shipping and ensure you and your customers have the best experience.