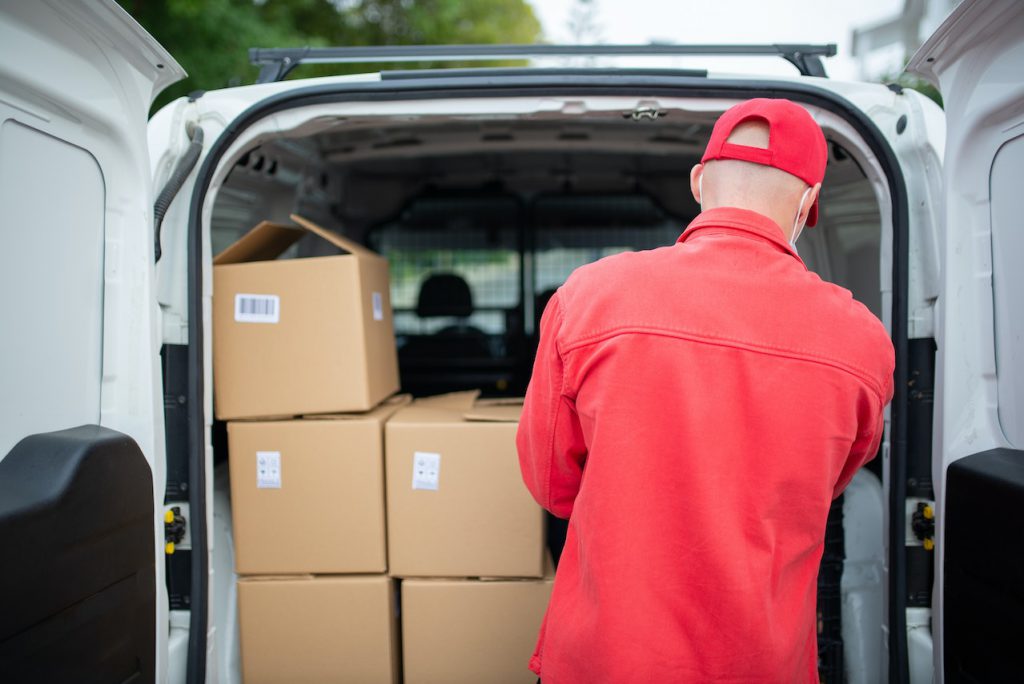 There are lots of businesses that rely on couriers and delivery services to keep their business afloat. Whether they're delivering to consumers or even other businesses, this requires a timely and reliable courier service provider that will ensure they get their goods in one piece.
But how do you go about choosing the right courier service in the first place?
Well, whether you're just starting out on your business venture or you're scaling up and need a better provider, there are certain aspects you should look out for in an excellent courier service.
We're now going to share these with your below, so you can take these important factors into consideration when setting up your shipping strategy.
Read on to find out more.
1. The services they offer
First and foremost, when choosing a courier for your business, you need to look at the services they offer and whether or not they're gonna be able to tick all the right boxes. For example, if you need to track all your deliveries, then you need to make sure this is a service that they offer. Otherwise, they are not the provider for you.
There are lots of other services you might require, and in most cases, these will be listed on the company website. But if you're ever in doubt, it's best to get in touch with the sales or customer service team to check if they offer all the features you need.
At this stage, you might also wish to determine what is going to be absolutely essential for your business and if there are certain services you could live without. This might factor in later when you are trying to find the right provider for the right price. But we will discuss this in more detail next.
2. Prices
There are loads of costs associated with running a business, so it stands to reason that you want to keep these to a minimum wherever possible. Therefore, when choosing a courier service to ship your goods, you need to choose wisely and ensure that you pick the most budget-friendly provider; without compromising on service, of course.
So as you begin narrowing down the service providers, it's important to look out for their prices and weigh this up against what they are offering.
Some providers might include prices on their website, while others may require you to speak to a sales representative for a tailored quote. Whatever the case may be, don't rush this decision and spend some time comparing the different providers until you find the right one for the right price.
3. Speed of delivery
Something else that is going to largely affect the services you choose and also the service you can offer your customers is the speed of delivery.
Today's consumers are far less patient, and in the era of Amazon Prime, they expect to get their goods quickly. In fact, only one in three (32%) consumers would be willing to wait more than two days for a parcel.
Therefore you need to account for customer demands and make sure you're offering the quickest possible delivery times in order to keep your customers satisfied.
Of course, there will always be exceptions where rapid delivery is not possible, but it's a good idea to do some research and find out what the average delivery speeds are and whether they offer any special services, such as same day, next day or overnight delivery.
4. Reviews and testimonials
You might have looked at a courier's website and been happy with everything you've seen online. However, you can't be sure that they're going to deliver on promises until you begin using the services.
That's where reviews and testimonials come in. By looking at feedback from other businesses that have used their services before, you can begin to gauge just how reliable these providers will really be.
There are several places you can look for this information. Specific review sites like Trustpilot and Google reviews make this much easier. You can also check out the courier's website and social media profiles. This is where people are most likely to share their opinions and experiences with that courier.
Make sure to read a good number of reviews and testimonials before making your mind up. Weigh these up against each other to determine what the pain points are and what the benefits are of using that company.
You should then be able to determine whether this service provider is going to be right for you and your company.
5. Location
If you are running an online search for couriers in a specific area, then it's likely that Google will only show you relevant results. However, if you make the mistake of being too broad, you might be presented with hundreds of options, but that doesn't mean they're all accessible to your business.
So before you spend ages reading up on a great provider, looking at testimonials and deciding if they're right for you, be sure to check the location and radius they cover with their deliveries.
The last thing you want to do is find the perfect service provider, only to be let down at the last minute when you realise they don't deliver in your area.
6. Flexibility and scalability
Finally, delivery needs can change at different points throughout the year. For example, it's very common to get busy over periods like Christmas, and you might find you are sending out a lot more deliveries.
However, there might be other times of the year when you find yourself fulfilling fewer orders and therefore needing less from your courier service provider.
Of course, this is something you can discuss when setting an account and agreeing on a price, but it's always good to look out for those who offer more flexibility and scalability.
You want them to reflect your business needs so you aren't spending unnecessary money on a courier service you're not using, but you're also not going to find yourself with hundreds of orders that you're unable to ship out to your customers in the agreed timeframe.