Need to send some important items to Canada? There are a number of things worth knowing before comparing quotes.
Here at Irish Parcels, we know a thing or two about shipping parcels all across the world. If the thought of shipping parcels to Canada is leaving you scratching your head, we're here to shed light on the process to make it much more digestible.
Here's the essential things you need to know before shipping to Canada:
Why Ship To Canada?
There are reasons aplenty why businesses or individuals may want to ship parcels to Canada. If you have a loved one residing in Canada, perhaps you wish to send them a thoughtful touch of home in the form of a care-package. On the other hand, you may be a small business aiming to expand your services globally, and as such, find yourself hunting for the best shipping solution to fit your needs. The reasons are endless – however, regardless, it's essential to do your research beforehand.
1. Canadian Customs Information
When importing goods into Canada, you are legally required to complete and attach a customs invoice to your shipment. Whether you're sending business samples, gifts or personal effects; if your shipment is not accompanied by a customs invoice, it will not make it past your local country border, and you may have to pay hefty return charges to get it back (unless you're sending only documents).
What is a customs invoice and what is it used for?
A customs invoice is used by the destination country's Customs authorities to access and inspect the imported goods, and to levy any duties or taxes that they may deem applicable to the goods being imported into their country. It is important to understand that it is not the courier who is applying additional charges, it is the Customs authorities. When shipping to Canada, you must comply with this.
When completing your customs invoice, declaring the honest value of your goods is extremely important, as the local authorities require this information to calculate how much tax and duty needs to be applied to your shipment. Any goods worth over $20 CAD will be subject to tax and duty, whereas anything below it will not.
However, some items do not qualify for this exemption:
Tobacco
Books
Periodicals
Magazines
Alcoholic Beverages
An import license may be required to import your goods into Canada. This depends on the type of product you are importing, as well as the reason for import. Canadian Customs will contact the recipient to provide the license before it can be cleared.
2. Shipping Gifts To Canada
For a shipment to qualify as a gift, the shipping documentation must be clearly marked "GIFT" and include a detailed description of the goods. Gifts worth $60 or less are duty and tax exempt. However, if the package is worth more than $60, duty and tax will be applied. For example, if you send a gift worth $200, your recipient must pay the applicable duty on $140.
However, some items do not qualify for the $60 CAD exemption:
Goods such as tobacco, alcoholic beverages or advertising material
Items sent by a business, company or association
3. Shipping Personal Effects To Canada
You may be eligible to an exception on any duties and taxes on your goods if you are a Canadian resident importing personal effects into Canada. This also applies if you originally obtained your goods in Canada and are returning them after a year from purchase, with no value limit. If you are not a Canadian resident, then you may need to pay an additional fee on your import. This is at the discretion of Customs.
When completing your customs declaration, it is important to do so properly and clearly. In order to demonstrate that your shipment consists of personal effects, you will be required to accurately describe each item included in the package. For example, if it is a shipment consisting of personal clothing, you would declare this as: "5 x t-shirts, 2 x pairs of jeans, 3 x dresses" etc, as opposed to "10 x clothing".
If shipping personal belongings to British Colombia as a non-Canadian passport holder, shipments can only be cleared once the consignee has arrived in Canada, as such, you may be required to supply your permit or visa and entry stamp.
If shipping to; Ontario, Quebec, Nova Scotia, New Brunswick, Manitoba, Price Edward Island, Saskatchewan, Alberta, Newfoundland and Labrador, Northwest Territories, Yukon or Nunavut – self-clearance will be required, in which the consignee will need to visit a local Canadian Border Services Agency (CBSA) location. As such, it is important to ensure that a CBSA location is accessible to you.
It is important to note that any goods that have not been cleared within 40 days of arrival into Canada will be assumed "abandoned" by Canadian Customs and the ownership of the goods will transfer to the Canadian state for disposal.
It is advised that you do not ship personal effects valued at more than $2500.
Although Irish Parcels does not specifically specialise in shipping personal effects, there are many reputable companies offering convenient luggage shipping services to Canada, including My Baggage, who offer door to door luggage shipping.
4. Shipping Food To Canada
It's certainly no secret that food makes a great gift. However, if you're thinking of shipping them to a destination such as Canada, you're going to need to do some research. All food imports to Canada are controlled by the Canadian Food Inspection Agency (CFIA) and they require some additional paperwork to be attached to your food parcel.
Here are some requirements for sending food abroad:
Foods must be in the original manufacturer's packaging.
Food packaging must be sealed and not tampered with.
Food label must list all ingredients.
Foods must have a shelf life of longer than 6 months.
6. Shipping To Remote Areas In Canada
Canada is a vast country, and as such, some areas will inevitably be considered remote by couriers. Remote areas typically take longer to deliver to, and will likely also come with an additional remote area surcharge. This is something worth keeping in mind when it comes to comparing courier quotes for your shipment.
6. Prohibited Goods, Restricted Goods and Packaging
For security, quarantine and customs reasons, there are certain items which may be prohibited or restricted from importing into Canada. This can differ around the world. As a general rule, you can be sure that the following items are prohibited:
Aerosols
Animal Products
Cash, Credit Cards, Debit Cards
Dangerous Goods
Hazardous Goods
Liquids
Medicines
Passports and other confidential personal documentation
Perishable Foods
Plants
What type of packaging can be used?
As is standard with all parcels, it is advised to invest in new, sturdy, double-walled (or even triple-walled) cardboard boxes as they are most durable and suitable for transporting all different types of items. If you are sending any fragile or delicate items, it is recommended to use internal packaging to protect them during transit. You can use a range of materials such as bubble wrap, foam or newspapers.
---
Hopefully our handy guide gives you some further insight into shipping parcels to Canada. If you have any questions about the process or wish to enquire about shipping parcels to Canada with Irish Parcels, contact us or find out more below!
Need to send a parcel? Learn more about Irish Parcels.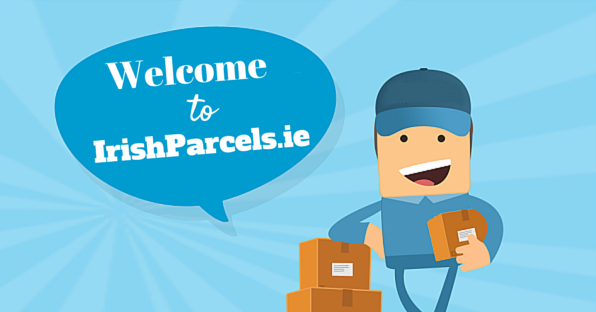 You might also like:
4 Mistakes To Avoid When Shipping A Parcel To America
5 Top Tips For Sending Large Parcels Overseas
7 Reasons Why You Should DEFINITELY Use Irish Parcels
Learn more:
Irish Parcels – Parcel Delivery Ireland
Irish Parcels – International Parcel Delivery