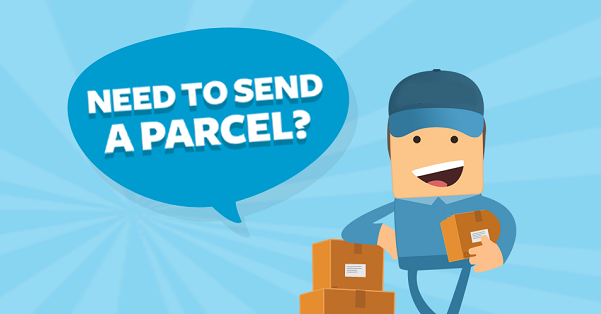 Courier Services Clare
Need to send a parcel? Irish Parcels can help! We provide cheap, fast and reliable courier services in County Clare.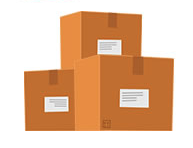 Save time and money on sending parcels with Irish Parcels! Our service is up to 80% cheaper than booking directly with the courier and much more convenient.
We provide easy online booking, door to door service and full online tracking to make sending a parcel as effortless as possible.

Courier Services Clare – Our Top Features
Cheap courier rates.
Easy online booking.
Door to door service.
Full online tracking.
€50 free compensation cover.
Fast delivery times.
International parcel delivery from Clare to 200+ countries
Dedicated customer support via phone, email and live chat.
Reliable Courier Services Clare
Your package will be in the safest hands with Irish Parcels. Not only to we provide you with a door to door service to all homes and business addresses, but you'll get online tracking too, for that extra peace of mind.
We use a network of top couriers to carry out our deliveries. These include TNT, GLS and DPD. These couriers all have outstanding reputations in the shipping field and as we have negotiated great low rates with these providers, you get their great quality service at a seriously discounted rate.
Booking with Irish Parcels is up to 80% cheaper than booking directly with the courier.
Fast Courier Services Clare
If you need a parcel delivered fast, we provide Express delivery services and Economy services. When getting a quote, you'll be presented with a list of options to choose from based on price and speed. You can select whichever option suits you.
We offer same day collection (if booked before 10am) and next day delivery on many routes. Simply get a quote to see expected delivery times for your item.
Compensation Cover
Customers get €50 free compensation cover per item sent with Irish Parcels. You can increase this amount up to the value of €1,000 for a small additional fee during booking, should you need to.
Before selecting you cover, take a look at our list of prohibited and non compensation items to ensure your contents are protected.
International Delivery From County Clare
Irish Parcels delivers to 200+ countries worldwide and our international delivery rates are extremely competitive.
Whether you're sending a gift to a relative in Australia or shipping products from Clare to China on a daily basis, you could make major savings with our low worldwide shipping prices.
Cheap Courier Services County Clare
The best thing about Irish Parcels is that we are cheap! We have some of the lowest local and international courier prices around. And with our many top features, you can be sure that you're getting value for money too.
You can use Irish Parcels regardless of whether you're sending one off item or it you're a business owner who needs to ship items daily.
Irish Parcels has no set size or weight limits and our prices for larger items over 2kg are particularly competitive.
Our service is 100% pay as you go, which means no bills or invoices and the price you are quoted is the price you pay – no unexpected charges.
Get a quote now to see how much you could save.
Learn more:
Courier Ireland | Send A Parcel Online
Our Top Features  – Irish Parcels