An Post vs Irish Parcels
Find out how An Post's parcel delivery compares to Irish Parcels in terms of service, speed, security and price.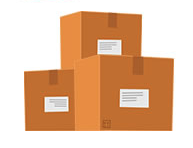 An Post provides a parcel delivery service throughout Ireland and to selected international destinations.
An Post is a popular choice for business and personal users, but how does the service compare to Irish Parcels?
We know that when it comes to sending a parcel, you have three priorities: speed, safety and price. You want to know that your parcel will be delivered quickly and safely and you don't want to break the bank.
So below, we're looking at each of these key factors and seeing how An Post compares to Irish Parcels in each area…
Price
Ireland and UK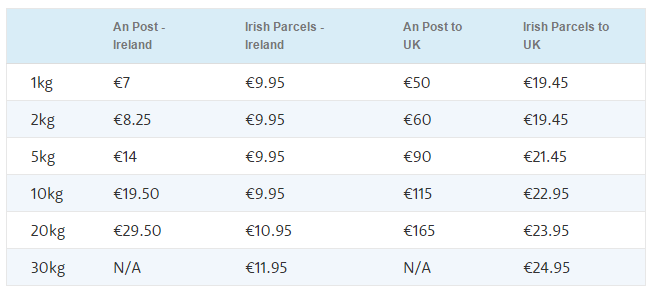 Results: An Post is cost effective for smaller items under 5kg sent within Ireland but is considerably more expensive for larger items within Ireland for parcels of all sizes, to the UK. Irish Parcels is up to 85% cheaper than An Post for parcels sent to the UK.
To EU and Worldwide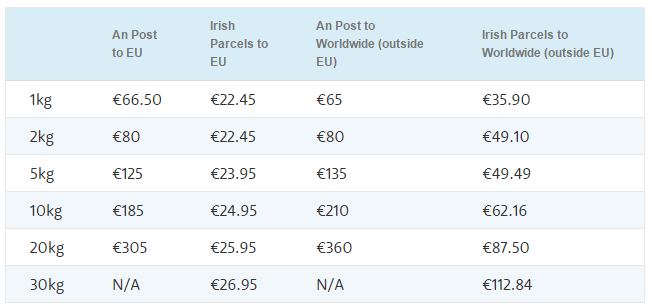 Results: An Post is considerable more expensive for international parcel deliveries. Irish Parcels is up to 90% cheaper than An Post for international parcel deliveries.
Speed
An Post – An post provides four different parcel delivery services to choose from depending on your needs. You can read more about these hear. An Post's Express Post service is your best choice when you need an item delivered fast. They offer guaranteed next day delivery within Ireland.
For international deliveries, An Post offers and International Courier Service, available from selected post offices who will provide their own delivery times. However, these will be approximately 1 day to Britain and Europe and 1-5 days to areas outside Europe.
Irish Parcels – Irish Parcels can offer same day collections when booked before 10am. Next day delivery is available throughout Ireland, to the UK, 1-2 days within Europe and 1-5 days outside Europe. Get a quote any time to see delivery times.
Safety
An Post –  Of it's fours parcel delivery services, Registered Post is regarded as An Post's most secure option. This requires signature upon delivery and includes a small amount of insurance. Online tracking may be available, depending on your route.
Irish Parcels – All deliveries with Irish Parcels require signature upon delivery and all deliveries include full online tracking, available 24/7. All deliveries include €50 free compensation cover, which can be increased for a small fee during booking.

Learn more:
Small Business Shipping Solutions
Information sourced on 10/02/2016 from the following web pages:
http://www.anpost.ie/AnPost/MainContent/Personal+Customers/Sending+Mail/Speed/International+Courier+Service/
http://www.anpost.ie/AnPost/MainContent/Personal+Customers/Sending+Mail/Speed/International+Courier+Service/